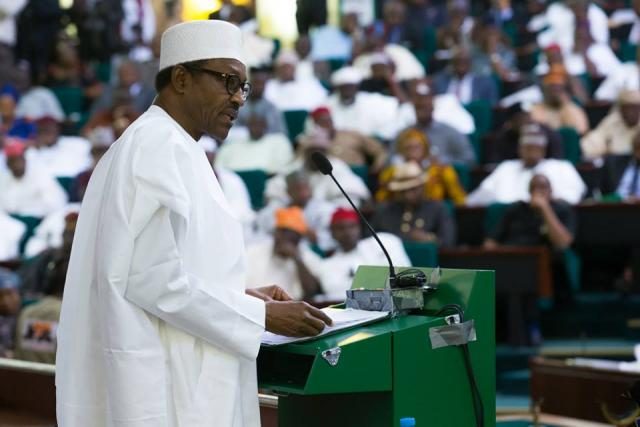 Festus Keyamo has commended the president for how he handled the controversial reinstatement of wanted ex-pensions reform chief, Abdulrasheed Maina.
In October 2017, Maina had been recalled and promoted to head the Ministry of Interior's human resource department despite pending corruption charges against him by the Economic and Financial Crimes Commission (EFCC). The president promptly ordered Maina's dismissal after his reinstatement became public knowledge and drew relentless public backlash.
While speaking during an interview with The Interview Magazine, Keyamo said the controversy is a credit to the president's integrity and something to base his re-election campaign on.
According to him, the president was not involved in the fraudulent process that reinstated Maina, and reacted promptly to the issue when it became public knowledge.
He said, "People should not make silly comments in the public. The Head of Service, the Attorney general of the Federation, including the Minister of Internal affairs, they all appeared before the National Assembly.
"They told us in graphic terms, how these memos were raised. And these memos moved from one office to the other. All of these memos from HoS to SGF, minister to AGF, all of these, was there one to the chief of staff to the president?
"We should not be pessimistic or cynical for nothing. All of these memos that moved up and down, was there one to the president before the HoS was queried?
"When there were reports that Maina had been recalled, it took the president less than 24 hours to order his sack. So, what is the criticisms; that the moment it became clear, it took less than 24 hours to sack him?
"So, I will not want to dance to the tune of the opposition that will keep repeating a sing song hundred times and make people believe the sing song.
"Maina cannot, by any stretch of imagination, be a point of criticism to the president. For me, the Maina saga is credit to the president. The Maina saga, I will use it to campaign. You will use it to criticise but I will use it to campaign. That is because the man reacted to issue of corruption and back-door handling of an issue when it came to his knowledge."