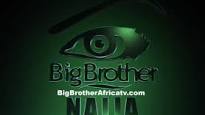 Bambam and Teddy A, play lovers in new Nollywood movie titled "The Gift."
For the upcoming movie, the reality stars join Oge Okoye, Lota Chukwu and Paul Sambo. The movie is directed and produced by Princely-will.
"I love you so much," Teddy A says to a crying Bambam in the teaser.
He kisses her forehead and says, "we will go over to yours, and pack your things over to mine"
Their undisclosed roles in "The Gift" comes weeks after they joined cast of one of the most star-studded films of the year, "Foreigner's Gods."
An actress even before she went into the Big Brother Naija house, Bambam has featured in productions such as "Backup Wife" and "Inspector K."
Popularly known as a singer, Teddy A recently dropped his first single since he left the Big Brother Naija house, titled "Down."