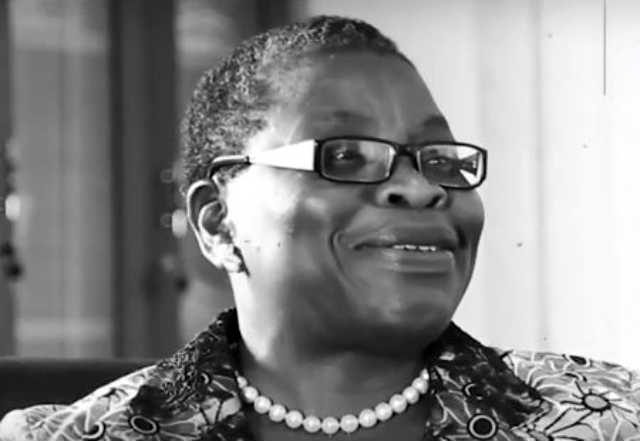 Oby Ezekwesili, has accused President Muhammadu Buhari of paying more attention to the search for crude oil than the life of an average Nigerian.
"The fight for the Chibok girls is the fight for the soul of Nigeria," BBOG members declared as they marched under the scorching sun of Nigeria's capital city, Abuja.
"You have been sent out to stop us?" Ezekwesili queried the Police officers.
"But let remind you that we are also standing for the policewomen, your colleagues, who were taken into captivity by Boko Haram on their way to bury their colleague. Has your government acknowledged that a thing like that ever happened? Has the inspector general of police acknowledged that fact?
"Is it not a shame that a promise is made by a President of a country, he does not keep the promise but instead, he turns on his citizens?" Ezekwesili asked.
"The lecturers that were sent to explore for oil at the Chad Basin were abducted by Boko Haram and up until now, President Muhammadu Buhari has not spoken to their families.
"President Buhari is the Minister of Petroleum Resources, he signed the approval for the lecturers, NNPC staff, and consultants to a place that is the highest security risk to explore for oil. They were abducted and the President has not spoken a word neither has any of his team engaged with the families.
"The President knows that according to his ranking in this country today, oil is more important than the life of an average Nigeria. That will not be so. The Nigerian life matters," Ezekwesili reiterated.
"The President must tell us why the Police violated our rights yesterday. Anyone of our members could have been harmed grievously, yesterday by an unruly Police Force.
"Since he is the commander-in-chief, he needs to tell us what remediation effort he would take in order to address this untoward situation that happened yesterday," she said.