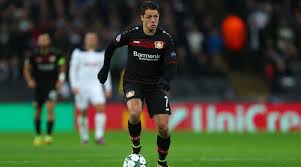 The United States, Mexico and Canada will host the 2026 World Cup after easily beating underdogs Morocco in a vote of FIFA member nations in Moscow on Wednesday.
The joint North American bid defeated their north African rival by a margin of 69 votes, 134 to 65, to win the right to organise the first World Cup to be expanded to 48 teams.
The result at the FIFA Congress on the eve of the 2018 tournament means global football's showpiece event will return to the North American continent for the first time since the United States hosted it in 1994.
Bid leader Carlos Cordeiro said his team was "humbled" by the result and predicted the tournament would put football "on a new and sustainable path for generations to come".
FIFA voters were faced with two starkly different choices.
The United States-led bid was adjudged to be technically superior by a FIFA taskforce, with 23 stadiums either already built or under construction, and the inspectors made the US-Canada-Mexico bid the clear favourite after rating it four out of five
In contrast, Morocco's bid existed largely on paper — it would have had to renovate or build 14 stadiums and critics questioned how it would have coped with the expanded tournament.
FIFA inspectors classified its stadiums, accommodation and transport as "high risk", awarding it just 2.7 out of five in an evaluation report.