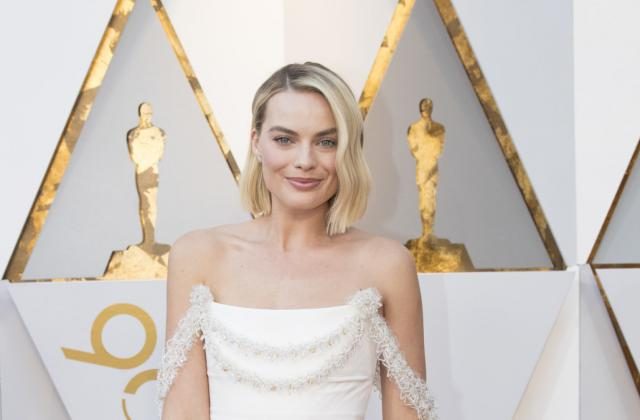 Hollywood actors on Sunday night, January 21, 2018, came out in their most glamorous looks to celebrate and to receive reward for their outstanding performances in the past year at the 24th annual Screen Actors Guild (SAG) Awards.
The event, which was held in Los Angeles, California, United States, was hosted, for the first time, by actress Kristen Bell.
She kick-started the ceremony by taking a jab at US First Lady, Melania Trump.
"There has never been a host for this awards show before. First time. First person. First lady. I honestly never thought I would grow up to be the first lady, but you know what, I kind of like it. I think my first initiative as first lady will be cyberbullying because I have yet to see any progress on that problem quite yet," CNN quoted Bell as saying.
Outstanding Performance by an Actor in a Leading Role
Timothee Chalamet, "Call Me by Your Name"
James Franco, "The Disaster Artist"
Daniel Kaluuya, "Get Out"
Gary Oldman, "Darkest Hour" – WINNER
Denzel Washington, "Roman J. Israel, Esq."
Outstanding Performance by an Actress in a Leading Role
Judi Dench, "Victoria & Abdul"
Sally Hawkins, "The Shape of Water"
Frances McDormand, "Three Billboards Outside of Ebbing, Missouri" – WINNER
Margot Robbie, "I, Tonya"
Saoirse Ronan, "Lady Bird"
Outstanding Performance by a Male Actor in a Supporting Role
Steve Carell, "Battle of the Sexes"
Willem Dafoe, "The Florida Project"
Woody Harrelson,"Three Billboards Outside Ebbing, Missouri"
Richard Jenkins, "The Shape of Water"
Sam Rockwell, "Three Billboards Outside Ebbing, Missouri" – WINNER
Outstanding Performance by a Female Actor in a Supporting Role
Mary J. Blige, "Mudbound"
Hong Chau, "Downsizing"
Holly Hunter, "The Big Sick"
Allison Janney, "I, Tonya" – WINNER
Laurie Metcalf, "Lady Bird"