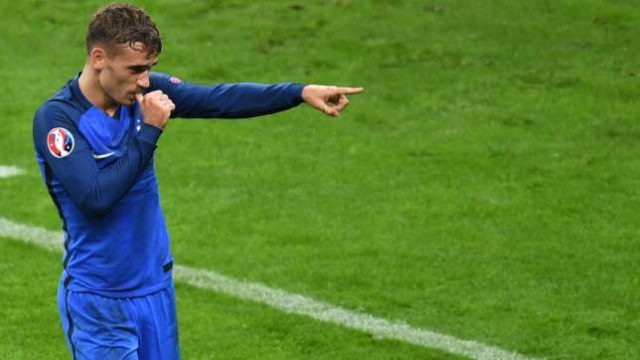 Didier Deschamps has said the lessons of Euro 2016 will be crucial in guiding France through Sunday's World Cup final against Croatia and says they must "do things differently" in order to lift football's most vaunted prize.
"There are nine players who are here today and were at the Euros, know what happened and unfortunately know how it ended," Deschamps said in his prematch news conference. "What happened two years ago must serve us for tomorrow and those nine players know. Of course we want to do things differently, but it's only once you've lived through this situation that you can have a different attitude and see things differently."
The experience in Croatia's squad, six of whom are 30 or older, stands in contrast to a relatively young France group. Deschamps said, though, that it will no barrier to success in the final.
"The 14 players that have integrated [since Euro 2016] have discovered what great competition is while being here in Russia," he said. "Of course their experience is more limited [but] the quality is there.
"It's true the Croatian team has strong club experience; the players have reached a certain level of maturity and have been together a while. But whatever the match we have contested in this World Cup, we always faced opponents that had more experience and had lived through more matches."
Deschamps explained that three buzzwords have informed his team's preparation in the four days since they defeated Belgium to book their place in the final. "The important words are that we must stay calm, have confidence, and have concentration," he said. "We are working on these three words in order to prepare as best as possible.
"There is no euphoria here. We have this level of satisfaction because we have reached this point and it's the biggest game of the year, of course. But … a match is won or lost on small details. We need to be calm and concentrate but there is also something irrational in it."