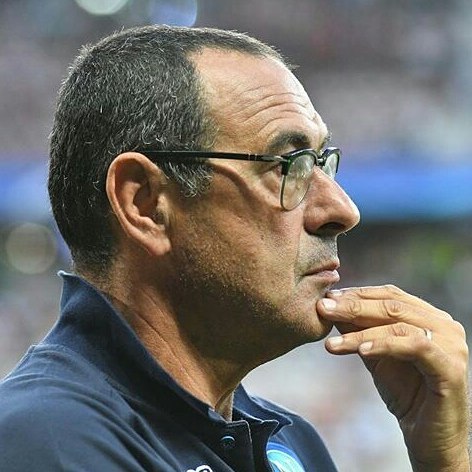 Maurizio Sarri has insisted that he is not interested in directing Chelsea's transfer policy but indicated that he would like to see both Eden Hazard and Thibaut Courtois remain at Stamford Bridge this summer.
"I feel much more a pitch manager, a field manager than a general manager," he said via a translator. "I think I'm one of the few managers who is bored by the transfer market. I don't want to talk about it and I'm not that interested in it. Our task as managers is growing the players we have."
While Sarri is unlikely to make the kind of waves that Conte did with his pointed comments about Chelsea's shortcomings in the transfer market, he did reveal that he has discussed potential summer targets with the club, focusing on midfield.
Chelsea completed a £50 million deal to sign Italy international playmaker Jorginho at the weekend and are reportedly close to adding Aleksandr Golovin from CSKA Moscow.
"I spoke with the football club and said ideally I think that a pinch of quality is lacking in our central midfield for a certain kind of play, otherwise they are at a very high level," he said. "At the end of the transfers it will be up to me to understand what kind of football is suitable to the final squad.
"I cannot claim to come here and change 20 players. I must adapt to Chelsea and the players, and we will see at the end whether we must change something in my game because of the characteristics of the squad."