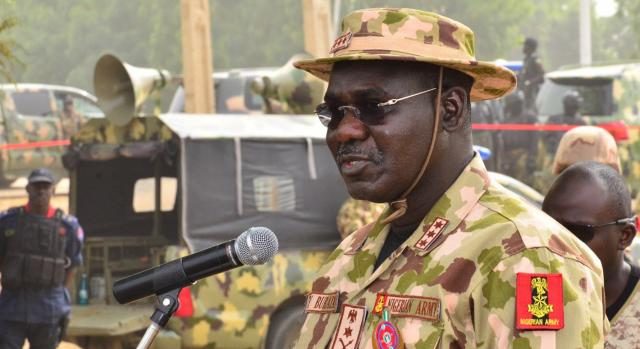 The Nigerian Army has warned the public that it is not currently recruiting for any positions, contrary to a publication trying to defraud people.
In a statement released on Monday, July 9, 2018, the Army noted that recruitment into its fold is completely free without the involvement of any intermediary.
The statement read, "The attention of the Nigerian Army has been drawn to the activities of a syndicate trying to defraud members of the public of their hard earned money through alleged recruitment into the Nigerian Army.
"The Army wishes to state that recruitment into the Nigerian Army is free and no intermediary is required before being recruited into the Army. The Army is not embarking on any replacement of any candidate for whatever reason as claimed by the said publication."
The Army further warned the Nigerian public to always adhere strictly to its criteria for recruitment to avoid being duped by unscrupulous elements.