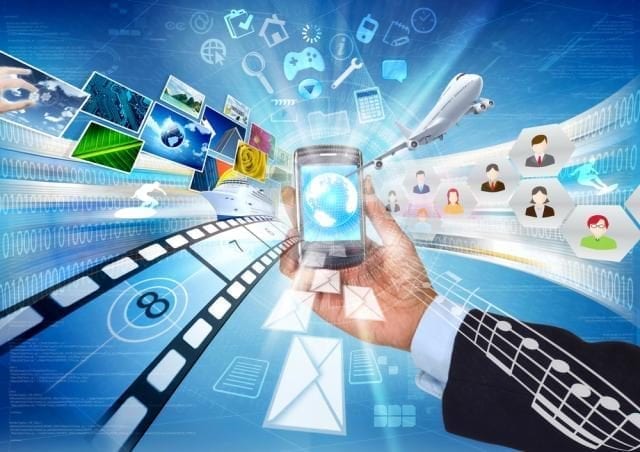 The use of technology is sky rocketing, and more and more people are making use of it. It is a fact; the world depends on technology. Nowadays, we have different emerging technologies that impact our lives in various of ways.Therefore, we must handle those devices in the subtlest way. Here are the different uses of the technology:
Technology at the workplace
Nowadays, technologies help businesses to save a lot of money. It is usually costly to hire people and train them in a certain area of the business. In this DNA of technological advancement, more and more businesses are replacing the labour force with machines. For instance, in car manufacturing industries you will witness that they make use of robotics to create the different parts of the car. This has resulted in greater speed and better quality of the different products. Moreover, businesses utilise all sorts of technology to reduce their cost and increase productivity. Even though technology cannot do all the things that a human can do, it stills manage to bring efficiency.
Technology for communications purpose
Everyone who has a phone, raise your hand please. There is no doubt that most of the people around the world have a phone or a PC or any technological devices. Technology makes communication very easy and quick, which makes it even more popular. You can send an email, send a fax or write a business message instantly. Furthermore, technologies allow real-time communication by the medium of different platforms such as WhatsApp and Skype, to name a few.
Technology in Education
Nowadays, technology assist students in their studies or revisions. There are all sorts of technology gadgets and mobile apps that helps students to increase their performance.  They can have access to loads of educational informations via their phone or PC. Bye, bye the physical libraries. Students can now learn at home while browsing the internet that is filled with endless of informations at hand. Check out some of these great platforms:On Duolingo you can learn several languages such as Spanish, Danish, French, English and so forth. The Khan Academy is a website that has more than 10,000 videos on subjects like Science, Math, Finance to name a few. The next time you need a tutorial on any subjects jump on Khanacademy.com.
Technology for online shopping
Technological advancement makes shopping a lot more fun and easier. No need to spend countless of hours around the different shops looking for the best clothes. Now, with just a few click you can shop online. The best part is that you get to choose from a wide variety of options and you can compare the prices easier.
Technology in developing top game
Technology helps to develop avant-garde games such as online casino games. If you want to have a second to none gambling episode, check out King Jack Casino. It is a breath-taking casino site that is packed with top slot games and Live Casino games. UK's top Casino site has the best games with the best technologies. The graphics, the sounds, the features; each detail is designed for a peerless gaming experience. Technologies helps create more entertaining and lively games. Join kingjackcasino.com to play the best casino games with the most preeminent technological advancement.