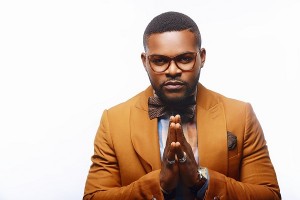 Falz has threatened to seek legal redress if the Nigerian Broadcasting Commission fails to lift the ban on his song, This is Nigeria.
"I am going to have to write to them through my lawyers to find out what is really going on. When I find out the reason behind the ban, I could ask them to lift it if need be and if they do not adhere to my request, I might have to seek legal redress," the rapper and actor said.
Continuing, Falz said "There is absolutely nothing vulgar about the song and I think it is ridiculous that the Nigerian Broadcast Commission singled out the least vulgar line in the song and ascribed it to be the reason they banned the song. It is a very simple and clean song."
He has also hinted that the reason his song, This is Nigeria, seems to be drawing attention from different quarters is because it is hitting people in wrong places.