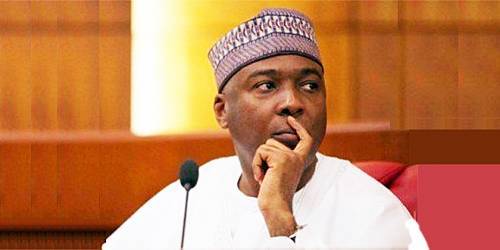 Yusuph Olaniyonu, the media aide to Senate President Bukola Saraki has said that his boss, will not be distracted by the antics of an upstart who lives in Abuja but waits to sign press statements composed for him from Lagos.
He said "Dr. Saraki does not have any credibility issues except the ones concocted by these putative demagogues to whom the Senate President has become a nightmare.
"One should ask, what is APC's business with an aspirant of another party? The truth is APC is scared stiff of the possibility of a Saraki candidacy. Fortunately, they have no role in deciding that."
Olaniyonu also said that the spokesman of the All Progressives Congress (APC), Yekinni Nabena should know by now that many people in the media believe he is a robot and has no face.
"Here is an opportunity for him to come out of his hiding and come on a national television to debate all the issues he has raised with one of the aides of the Senate President," he added
The Senate President's aide also called on Nabena to take up the challenge and stop behaving like a masquerade.
He is free to choose any independent TV station of his choice, Olaniyonu said.