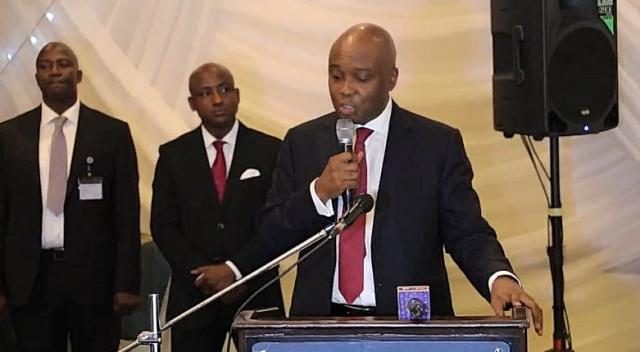 Dr Bukola Saraki, on Wednesday in Osogbo canvassed support for the Peoples Democratic Party (PDP) candidate, Sen. Ademola Adeleke.
Saraki, who is the National Chairman of the Campaign Council for Osun election, urged residents of the state to vote for PDP during the poll.
He said it was painful that APC-led administartion in the state could not pay workers' salaries for three years.
Saraki said he was optimistic that Adeleke would win the election and put an end to the suffering of the people in the state.
"This election is about the people of Osun and they must send the message that government that cannot pay workers' salaries should be sent packing, " he said.
Atiku, while urging the residents to vote for the party on Saturday, said, "From what I can see here, it is a win for PDP.
"I urge you to defend and protect your votes for it not to be stolen".
In his remarks, Secondus said Adeleke would fix the state's economy, if elected, and appealed to INEC to ensure that the election is free, fair and credible.
Mr Soji Adagunodo, the PDP state chairman, said Osun was ripe to be taken by the party.