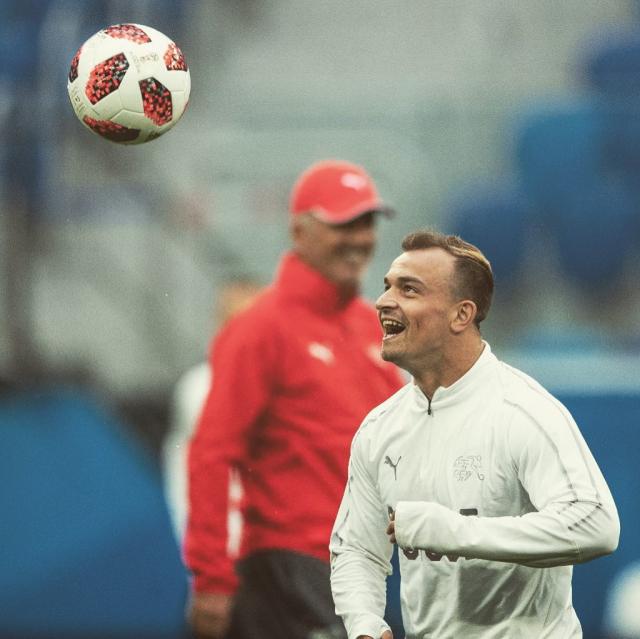 Jurgen Klopp is hopeful that Virgil van Dijk did not suffer a serious rib injury during Liverpool's 3-0 win over Southampton and confirmed Xherdan Shaqiri was taken off at half-time for tactical reasons.
Van Dijk, meanwhile, was forced to come off early in the second half, heading straight down the tunnel before emerging to watch the rest of the game from the dugout.
"He had already, before the PSG game, kind of a bruise on the ribs, which is very uncomfortable," Klopp said of his centre-half at his postmatch news conference.
"Today he had another hit there. It's not cool, but should not be too serious. He said: 'I couldn't shout anymore,' so that's obviously 60 percent less of his level. But he should hopefully be OK. I didn't hear anything different."
On Shaqiri, Klopp said: "I said to Shaq in half-time, I've never taken off a player after such an influential time without an injury.
"He was not injured. I wanted to control the game, go back to our normal formation. That helped and we could be more controlled.
"It was not easy, to be honest. It's my job to sometimes deliver news that nobody wants to hear. That's how it is in half-time. He's a fantastic boy and I explained it to him, so it's no problem. Usually I don't explain substitutions at half-time, but I thought today it makes sense.
"It's just good to have him. You saw the free kick was outstanding. What a ball. The whole team was not used to what we did today and, as a new player, usually you struggle most. But he didn't.
"He tried everything. We only had problem in defensive [situations], offensive it was a good idea. We have to work on that with him more often. He was good. I liked it."