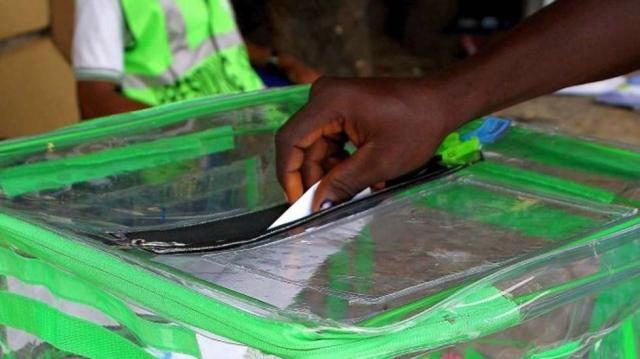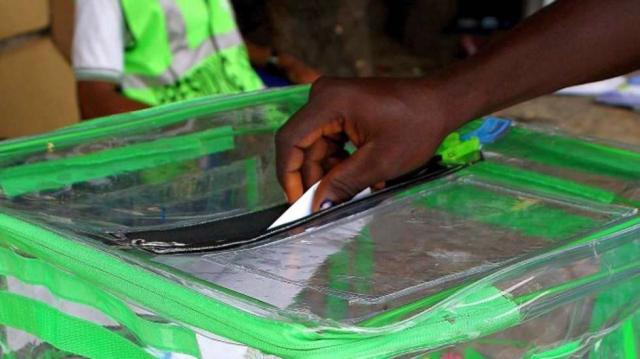 The Independent National Electoral Commission (INEC) has disclosed that a total of 84,271,832 Nigerians are registered to cast their votes in the upcoming 2019 general elections.
This was disclosed by INEC chairman, Prof. Mahmood Yakubu, while he was meeting with resident electoral commissioners in Abuja on Thursday, September 6, 2018.
He said, "As you are aware, the Commission concluded the current phase of the nationwide CVR exercise last week.
For a period of sixteen (16) months, from 27th April 2017 to 31st August 2018, the exercise was conducted continuously in all the states of the federation and the Federal Capital Territory (FCT) as envisaged by the Electoral Act.
"At the end of the exercise, a total of 14,551,482 new voters were registered. If this figure is added to the existing register of 69,720,350 voters, it means that the nation now has a voter population of 84,271,832."
The INEC chairman also noted that the figure is likely to drop after the commission runs the Automatic Fingerprint Identification System (AFIS). He further disclosed that AFIS will enable the commission present a detailed analysis of the voter register, not only by state and gender, but also by age group and occupation.
He said, "Although the figure may drop slightly after we run the Automatic Fingerprint Identification System (AFIS), the current figure represents about 21% increase on the existing register.
"On this note, let me also appeal to Nigerians to seize the opportunity of the ongoing nationwide display of the particulars of new voters for claims and objections as required by law.
"By doing so, citizens will be helping the Commission to further clean up the register and purge it of all ineligible registrants as required by Sec. 12 of the Electoral Act.
"The Commission has consistently shared information on the voter registration exercise with Nigerians by publishing the figures as well as detailed breakdown by States and gender.
"After running the AFIS, the Commission shall present a detailed analysis of the voter register, not only by State and gender, but also by age group and occupation."