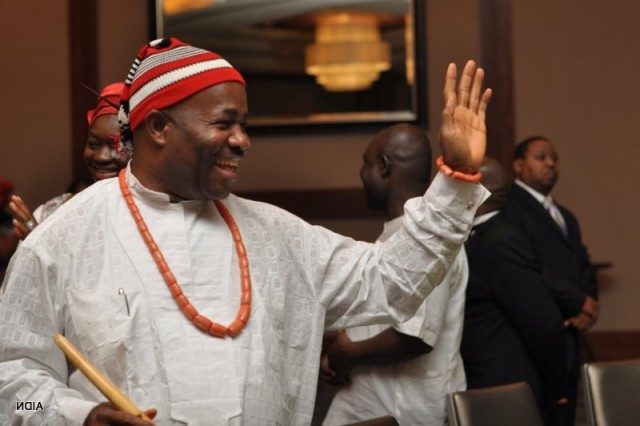 Lawmakers on the platform of the All Progressives Congress (APC) may impeach Senate President Bukola Saraki in a few days, Senator Godswill Akpabio has revealed.
The APC Senators had agreed to drop the earlier planned impeachment move against Saraki at an executive session on Wednesday.
But after a brawl after Saraki failed to recognise Akpabio at plenary on Wednesday, October 17, 2018, the Akwa-Ibom state senator revealed that a "new leadership" would be formed soon.
Akpabio, a former minority leader, advised Saraki to borrow a leaf from him and resign his position as Senate President following his defection from the All Progressives Congress (APC) to the Peoples Democratic Party (PDP).
"It's a tradition all over the world that when you defect to another party even as a Senate President like Saraki did, you should resign from the office of the Senate President," Akpabio claimed.
"APC is still the majority party and they need to form a new leadership. The Senate President should honourably resign just like I did," he insisted.
Akpabio said he was fulfilled being a member of the APC while blaming the PDP "for doing nothing in the South-South in the last 16 years".