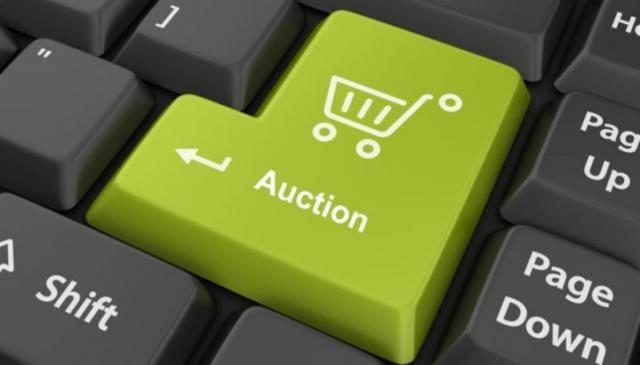 Bidding on online auctions may prove hard, especially when you're new into the system. The truth is that online auctions isn't difficult as you have always perceived; it's simple, but only when you master the tactics. You must have been on top online auction sites like Ebay, Listia, Ubid and many others but every time you bid, you don't win.
Does it mean that you are a poor bidder? No, it's just that you haven't implemented better strategies to win on online auctions. Below are 5 simple steps that will help you bid with success on online auction sites.
1) Set Up Notifications
By turning on your notifications, it means that your online auction site will let you know about what happens to the lots you're interested in. This way, you can be assured of going ahead of your competitors. For instance, if you set up your notifications, then it means that you'll get to know when something is posted ahead of the bidders.
This is a better strategy that will always help you win more bids because you are always ahead of your competitors whenever something new is posted. The procedure for setting up notifications depends on the online auction you use. So, seek help from their support team.
2) Check When the Lots End
It is a tactic that has worked and continues to work. Checking when lots end will be a bonus to you. For instance, when the lots will be concluding at midnight, you'll be sleeping. So, it's wise to know when the lots end so that you can plan in advance. Most of the bids that win are always made in the last minutes. So, if you know that by midnight you'll be asleep, then there is no need trying to bid on that. A good example where you can bid and win is Equify Auctions.
3) Use and Understand the Automatic Bidding
Understanding and using the automatic bid is critical if you're serious about winning bids on any online auction sites. For instance, if you are comfortable on paying $20 for an item, then you can go ahead and bid on $20 and your online auction site will bid later on your behalf. So, that means that when another bidder bids more than what you had initially placed, then your online auction site will  bid a little more than what the final bidder offers.
4) Use a Snipping Service
Using an automatic bidding is not a guaranteed way of winning bids because most bidders wait until the last minute and then add a dollar or two to beat you. You can equally do this, but why not use a tool that will do it for you while you concentrate on other things? There are tons of free tools like Auction Sniper and Gixen that you can use to help you bid automatically on the last minute.
5) What Should You Pay?
Good question over there. This question may have tons of answers, but it's better to play smart. You must have been tempted to bid a few pence more, but it didn't work. There is no need doing that. You better bid on the amount that you're ready to pay for the product.
Bottom Line
Look no further. The solutions are here with you. With the above steps, you can become a pro on online auction sites and have a good bidding success. It's not difficult unless you decide to turn your back on the steps discussed above.