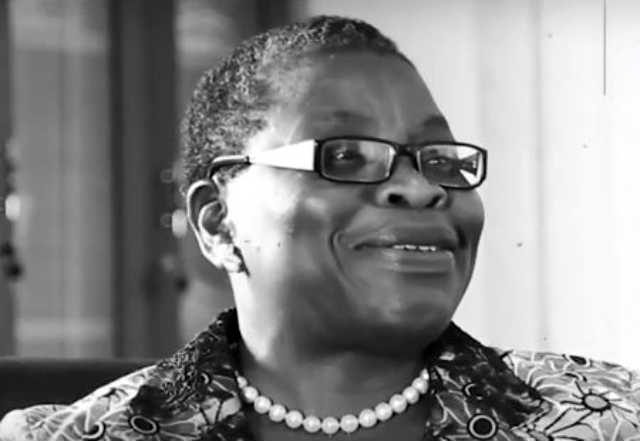 Oby Ezekwesili, has described her opponents in the 2019 general elections, President Muhammadu Buhari and Atiku Abubakar, as agents of failure and disappointment who have nothing new to offer Nigerians.
The candidate of the Allied Congress Party of Nigeria (ACPN) attacked both Buhari of the All Progressives' Congress (APC) and Atiku, a former vice president, of the People's Democratic Party (PDP) while delivering a speech in Lagos on Monday, October 29, 2018.
During the speech, titled "To those who say we cannot win: Unveiling the Oby Ezekwesili Roadmap to 2019", the former Minister of Education said there is no lesser evil between Buhari and Atiku.
She further warned Nigerians that deciding to choose between the two is like choosing between death by poison or death by gunshot. She urged Nigerians to reject their stranglehold on the nation and look towards the future with a better-qualified candidate like her.
She said, "Buhari and Atiku are conjoined from head to toe as #BuTiku. There is no lesser evil in #BuTiku. #BuTiku are members of the same party.
"Attempting to choose between these two is like asking one to choose between death by poison or death by gunshot. God forbid. We cannot reject one oppressor and hand over to another oppressor. We do not love bondage. We do not enjoy suffering. God in heaven forbid.
"I just laugh when I hear some people say our citizens movement will split opposition votes.
"But the PDP is not in opposition to the APC. The candidate of the PDP has over the past 14 years gone from PDP to AC, AC to PDP, PDP to APC and now back to PDP.
"These people are brothers and sisters of iniquity and impoverishment, merchants of failure and disappointment. Don' t believe that 419! They are both part of a political ruling class that has held us bound, manipulated and diminished us for decades.
"Now they are auditioning to extend their streak of failure for another four years? God really forbid! The real opponent that the Nigerian people have in 2019 is this old political order that takes and takes and takes, and never replenishes anything."