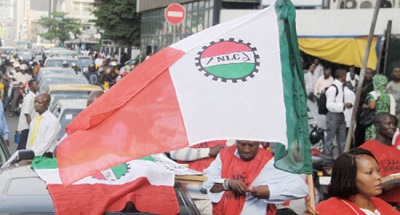 The Organised Labour has insisted that the Tripartite Committee on the new National Minimum Wage has concluded its assignment for onward submission to President Muhammadu Buhari.
Mr Joe Ajaero, President, United Labour Congress (ULC), said this in an interview with the News Agency of Nigeria (NAN) on Wednesday in Abuja.
Ajaero was reacting to the statement made by Dr Chris Ngige, Minister of Labour and Employment, that there was no agreement yet by the National Minimum wage Committee on the new Minimum wage figure in the country.
Ngige had said negotiations were still ongoing and the capacity to pay by employers remained the guiding principles.
NAN also recalled that Mr Ayuba Wabba, president, Nigeria Labour Congress (NLC) had also stated that the Tripartite Committee on the New National Minimum Wage had completed its assignment for onward submission to President Muhammadu Buhari.
According to Ajaero, this is all politics; the true story is that at resumption of the hearing of the committee on the first day which was Oct. 4, government did not show any seriousness.
"So, on Friday, Oct. 5, government came with a proposal of either N20,000 or N21,000 which Labour rejected out rightly; they now moved almost to N24,000 and Labour rejected it again, while the employers were still on N25,000.
"But the state governments were either on N20,000 or so and there was almost a stalemate. So government then went out for consultation and by the time they came back, they brought about three scenarios.
"The three scenarios they brought forward were either N38,000, N35,000 or N34,000 but the Organised Private Sector (OPS) appealed to labour on the need to harmonise,'' he stated.