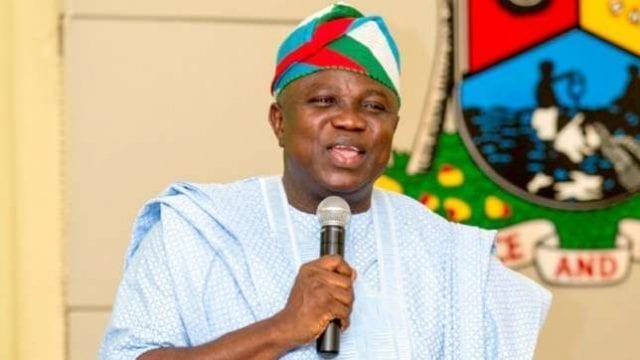 Gov. Akinwunmi Ambode of Lagos State on Monday urged the panel appointed by the National Working Committee (NWC) of the All Progressives Congress (APC) to conduct the Governorship Primaries in the state to ensure a level playing field for all aspirants in the contest.
Ambode spoke when he received members of the panel led by its Chairman, Mr Clement Ebri, at the Lagos House in Alausa, Ikeja.
Ambode said it is important that the election when conducted, is seen to be free, fair and credible to all aspirants concerned.
Expressing confidence in the selection of members of the panel, Ambode said he had no doubt that the panel would live up to expectation and deliver a credible process.
According to him, the panel will go a long way to determine the future of Nigeria and the greatness of Lagos in particular.
"This is a very star studded election team, they are distinguished Nigerians in their individual and collective rights.
"There cannot be any better collection of a team to any state election monitoring in this country than the distinguished personalities brought to Lagos and it only shows us the importance that the national chairman of our great party attaches to what is happening in Lagos.
"I must tell you that what you have taken up, may look like a political assignment, but history is on your side that at this very moment in the annals of the history of this country.
"Today marking our 58th Independence anniversary celebration, you are being called upon to discharge a selfless service.
"That will determine the future of this country and the greatness of this particular state.
"I receive this election team as being acceptable and credible to me enough to discharge their civic responsibility to the best of their abilities and to also to say that whatever it is that is the outcome of the primaries, your presence has also shown that this will be credible and this will be acceptable to me," he said.