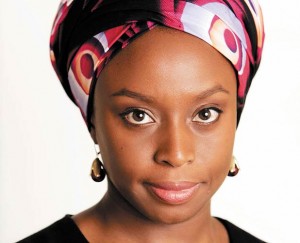 Chimamanda Adichie has been honoured by the Action Against Hunger organisation for her fight against hunger and malnutrition.
The internationally acclaimed author of Nigerian descent joins Late President Nelson Mandela, Oprah Winfrey and Archbishop Desmond Tutu as recipients of the award.
Adichie was presented with the award at the organization's 19th annual gala, which took place in New York City on Tuesday, October 30, 2018.
The Action Against Hunger, an international Non-Governmental Organisation (NGO), explained why the Half of a Yellow Sun author was selected for the award.
The NGO also said the author is part of a large community of people who leverage their visibility and voices on behalf of others in the fight against hunger.
"Chimamanda Adichie was selected to accept the 2018 Action Against Hunger Humanitarian Award because we are inspired by her unwavering support of women and refugees. As a transformational storyteller who brings diversity, complexity, and humanity to all her professional projects, ranging from best-selling books to TED talks, her work aligns perfectly with Action Against Hunger's mission and vision," the NGO said.