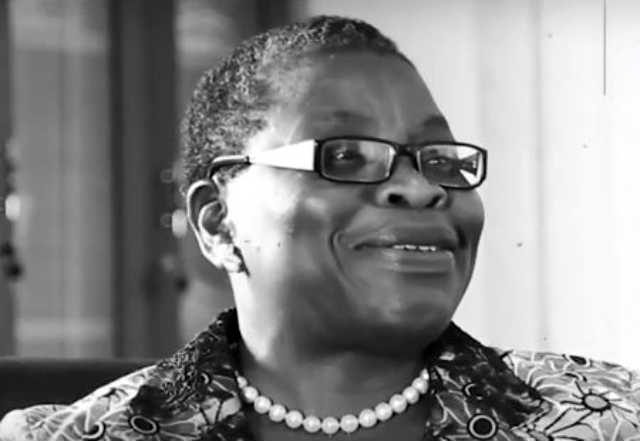 Dr. Obiageli 'Oby' Ezekwesili has taken aim at Vice President Yemi Osinbajo who recently cited bailouts handed to groaning states as one achievement of the Muhammadu Buhari led federal government.
Nigeria's 36 States have occasionally received bailouts from the center on Buhari's watch, as they grapple with low internally generated revenues and low disposable incomes in their jurisdictions.
The bailouts were aimed at alleviating the sufferings of workers in these states, most of whom were owed backlog in monthly salaries when Buhari assumed the reins from Dr. Goodluck Jonathan in 2015.
However, Ezekwesili has described as 'shameful' the impression being created by the federal government that handing bailout funds to state governors to pay salaries is a focus and an achievement of the Buhari administration.
During a press conference in Lagos, Ezekwesili stated that a country that hopes to compete and win in the global marketplace has to think bigger than handing out bailouts to sub-national governments to carry out basic responsibilities.
"4 out of every 10 adults today are either unemployed or underemployed, and Nigeria is now the Poverty Capital of the world, with the World Bank confirming that we now have more extremely poor people than India which has a population six times our size," Ezekwesili said.
The former Vice President of the World Bank for Africa and co-convener of the Bring Back Our Girls (BBOG) movement, would go on to call Osinbajo's remarks a big shame.
"And in the midst of this, the vice president was celebrating last week at the Nigeria Economic Summit that handing bailouts to state governors to pay salaries is an achievement. What a big shame!" she howled.
Osinbajo had highlighted in his speech that giving money to states to pay salaries was a major focus of the federal government.
Ezekwesili however believes that such bailouts amount to "using a plaster to treat cancer".
She referred to the bailout funds as "a short-term escapism that cannot work. With such lazy thinking, it is no wonder that we keep going around in aimless circles under the Buhari/Osinbajo government".