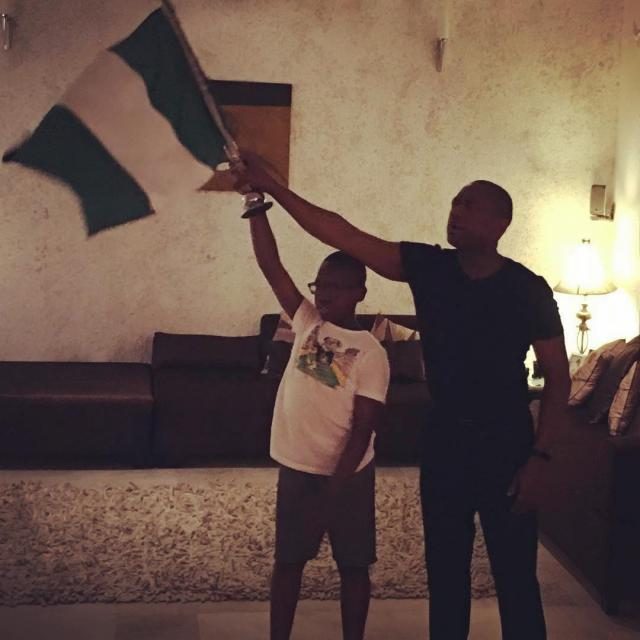 Fela Durotoye has urged Nigerians to ignore the narrative that they only have to choose between the two biggest parties during the 2019 general elections.
While speaking during an interview with Pulse on Tuesday, December 4, 2018, the leadership coach said next year's elections should strictly be about choosing between a generation that has harmed Nigeria's growth and a generation that's capable of securing its future.
He said Nigerians don't simply have to choose the lesser evil between the All Progressives Congress (APC) and the Peoples Democratic Party (PDP).
He said, "We've got to build a new Nigeria. The 2019 election is not between PDP and APC. The 2019 election is between a generation that has brought us a nation we do not like and a generation that will bring us out and deliver the nation we want to our children. This is a junction, we cannot miss it.
"When time and chance happens, the race does not go to the swift, the battle does not go to the strong. Those strong parties are not going to be the ones that'll deliver us.
"It's going to be because we come together as one people and speak with one voice. This is not about ANN or YPP, it's about a generation.
"You must arise, get involved and let's build the nation that we'll be proud to give to our children and they'll be grateful to inherit from us."
The candidate believes that the unimpressive voters' turnout during the 2015 general elections proves that there's an entire population of Nigerians who are willing to go in a different direction such as the vision of a new Nigeria that he preaches.
The 2019 presidential election, scheduled for February 16, 2019, is billed to be closely-fought between President Muhammadu Buhari of the APC and former Vice President, Atiku Abubakar, of the PDP.
Alongside Durotoye in the chasing pack is Donald Duke of the Social Democratic Party (SDP), Oby Ezekwesili of the Allied Congress Party of Nigeria (ACPN), Kingsley Moghalu of the Young Progressives Party (YPP), and Omoyele Sowore of the African Action Congress (AAC).