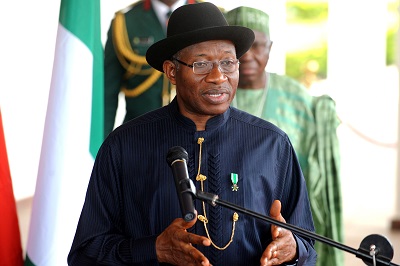 Goodluck Jonathan has said that the Peoples Democratic Party (PDP) presidential candidate, Atiku Abubakar has the capacity to make Nigeria's economy grow.
Jonathan said this at a presidential rally organised by PDP in Sokoto state on Monday, December 3, 2018.
According to Vanguard, the former President called on Nigerians to vote wisely, so the young ones will not suffer from their wrong decisions.
He said "We have seen four presidents, from Obasanjo to our late brother, Yar'Adua, to myself, and to the current president. You have seen how the various presidents and the various parties have worked, and one thing that is very clear is that PDP is still the number one party.
"There is something that all of us need as human beings, everybody eats, everybody, every day must eat, and if you cannot eat well, then you are not happy.
"PDP is the only party that can make sure all of us eat very well, in the morning, in the afternoon, and in the evening.
"Let us not make any mistakes, those of us that are adults, old enough to vote, if we vote wrongly, our children and grandchildren will not forgive us.
"Today, our country has a lot of challenges; look at all the presidential candidates, all of them are good people, but among all, we have seen that it is only Atiku that can deliver.
"If you have a soccer match, you go with your best 11, you don't manage, if you have a wrestling or a boxing tournament, you go with your best, you don't manage.
"Atiku is experienced enough; he has demonstrated clearly from his personal life and his business life that he has that capacity to bring this country to one, and make our economy grow, so that all of us will have food to eat."