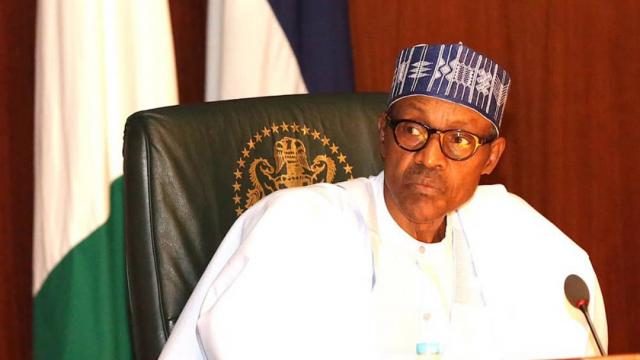 Ahead of the 2019 presidential election, a civil society group, the National Coalition of Patriots (NCP) says President Muhammdu Buhari is the only Nigerian with global appeal for leadership.
Addressing journalists in Abuja, national coordinator of the group, Barrister Abayomi Ariyo, noted that the decision was reached after a survey across the 36-states in the country.
Ariyo cautioned Nigerians against on the plot to launch a campaign aimed at discrediting President Buhari by some political opponents ahead of 2019.
The statement reads: "The NCP, after a careful analysis of the state of the nation, hereby affirms that Nigeria is indeed on the path of greatness given the leadership strides of President Muhammadu Buhari.
"The NCP commissioned a survey in the 36 states of the federation, including the federal capital territory in an attempt to get the views of the people on the key performance index in the critical sectors of health, education, security, infrastructure and agriculture.
"The survey results corroborated other assessment that are in the public domain as regards the achievements of President Muhammadu Buhari. And by virtue of this, we wish to lend our voice to the acceptability and suitability of President Muhammadu Buhari in leading Nigeria to greatness in the next four years.
"It is also so our considered opinion that given the aforementioned, President Muhammadu Buhari deserves a second term in office to consolidate on his achievements. This is also mindful of the fact that amongst the litany of candidates, vying for the Office of the President, only President Muhammadu Buhari has demonstrated through his words and actions that the interest of Nigeria as a while should and will always supersede individual, ethnic and religious interests.
"President Muhammadu Buhari is also a leader with global appeal, and one whose integrity and commitment to the socio-economic advancement of Nigeria has earned Nigeria its pride of place in the comity of Nations."
NCP said President Buhari deserves all the needed support to lead the nation to the greater heights in 2019.
Meanwhile, Sam Nwanti, a presidential candidate under the Labour Party has decamped to the All Progressives Congress (APC).