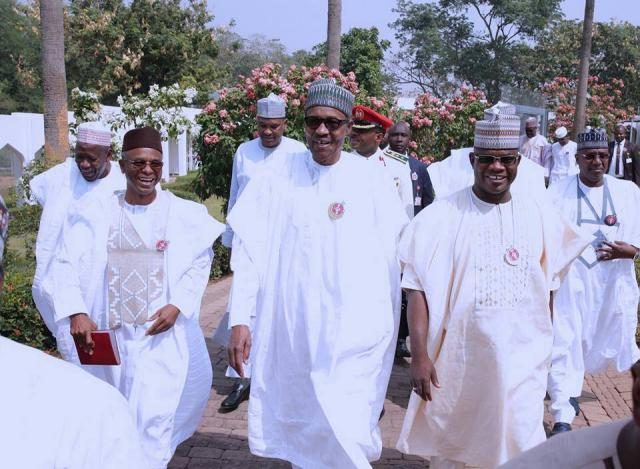 Abdulrahman Dambazau has warned that presidential candidate of the Peoples Democratic Party (PDP), Atiku Abubakar, will 'suffer a bloodied nose' against President Muhammadu Buhari in the race to become president in 2019.
According to a statement by his spokesperson, Aliyu Gebi, the minister said the election will be one of the easiest in Nigeria's history as he backed Buhari to coast to victory.
He said Atiku will not come close to the president in the race and will not even win in his home state of Adamawa.
He said, "In this race (2019), there is only one gladiator and that gladiator is the current President. So, there is no contender. (Atiku) by saying this is the toughest election in the history of Nigeria, yes toughest for him, certainly not for the President.
"As far as I'm concerned, this will be the easiest election in the history of Nigeria as far as President Muhammadu Buhari and the APC are concerned. He (Atiku) will not even win Adamawa much less Taraba or Gombe and then come to Bauchi.
"We will ensure we do whatever we can, this will be the last Atiku's outing and he will suffer a bloodied nose by the grace of God."