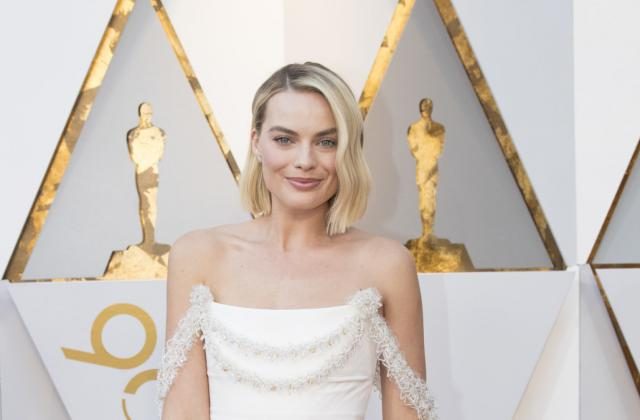 Margot Robbie is happily married but does not need your questions about whether she'll have kids any time soon.
"No! Definitely not," the Oscar nominee, 28, told PORTER magazine in its Winter Escape issue when asked if she was ready to have children.
"Three days ago, my husband stopped by a dog shelter on the way back from the airport, and we now have a pitbull puppy," she explained. "We already have a 2-year-old who still acts like a puppy. I love him but he's a handful and for the last three days I haven't slept."
When the "Terminal." actress suggested to her husband, producer Tom Ackerley, that they only keep the new puppy "for the week," she said he was adamantly against it.
"My husband's saying, 'No! We're keeping her,' and I'm saying, 'We absolutely cannot and if anything, you are now cementing in my mind that we cannot have kids. I can't cope with two puppies, let alone children!'" Robbie said.