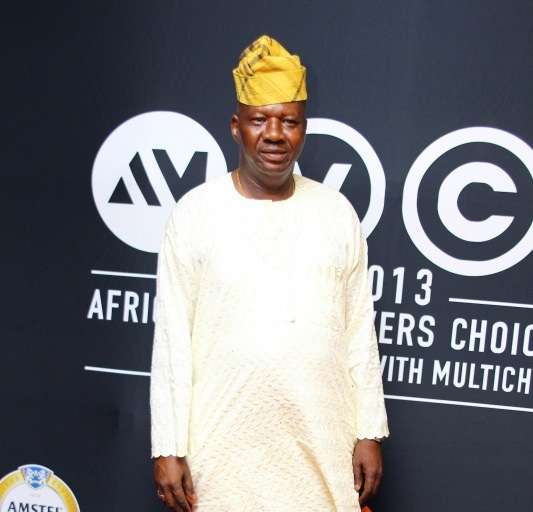 We all remember the shock on our faces when we saw Baba Suwe on our screen after his arrest by NDLEA on the assumption that he was in possession of hard drugs believed to be cocaine. We saw the public humiliation, the disgraceful treatment and even his vindication by the court. The judge ordered that he be paid the sum of N25 million for his unlawful detention. We later read that NDLEA won an appeal at The Court of Appeal in Igbosere and that was the last we heard of it. Since then, the Nollywood legend hasn't had a stable career in what he knows how to do best. Fans of Yoruba Nollywood will even tell you they have been starved of humour since his face became scarce in movies.
Thankfully, he came out recently in an interview with Tribune NG to clear the air.
He discussed all things Nollywood, colleagues in the industry, his career and many more.
On what he is doing currently, he said "I chose to talk now because you reached out to me. I probably would have kept quiet if you had not called me. Those who have been saying I was sick should have called to ask about my state of health instead of saying what they didn't see. It is quite sad."
When asked about the last time he acted, he said "I was at a location three days ago. I met with some of my colleagues and I did what was expected of me. I may not have appeared in movies for a long time but it was because I was sick. There were other factors responsible for my long absence."
Directly asked about the factors he was referring to, Baba Suwe replied "I really don't want to talk about it now. Many things have happened to me in the last five years that I can't express all now. I assure you that you would be the first person to know when I am ready to share my experience with those who are genuinely looking out for me. Many people called not because they cared about you but because they wanted to know if your condition has gone worse."
Directly asked if he was referring to friends in the industry, he said "I don't know what you are talking about. All I know is that this is not the time to talk. I am gradually getting back to my best. Very soon, the truth will be revealed to the people."
Questioned about how long he has been sick for, he said "I have been sick for quite some months but I am getting better. I told you I just left a location three days ago. If I was not doing fine, the producer might not have requested for my services."
Asked if any of his colleagues visited him during that time, he replied "You are trying to make me talk. Let's just thank God for life. I am grateful to God for sustaining my life till today. That you could call and check on me is a big grace on its own. I don't want to talk about anybody now. I just want to keep thanking God."
On if he thought he had been treated unfairly, he said "I have been badly treated. I have been reduced to nothing because of that experience with NDLEA. I was arrested because they suspected I was carrying hard drugs with me. After a lot of investigations, nothing was found on me but my life has not remained the same again after that incident. My ailment started as a result of the unfair and inhuman interrogation I was subjected to. I am currently nursing the problem personally. It has been hard for me but I thank God I am still alive. I will tell my story very soon."
Asked if had been compensated, he replied "From who? No compensation has come my way. I don't even want to talk about it again until I am ready to address the world, Until that time, I will keep praying to God to give me the strength and grace to live longer than that time."