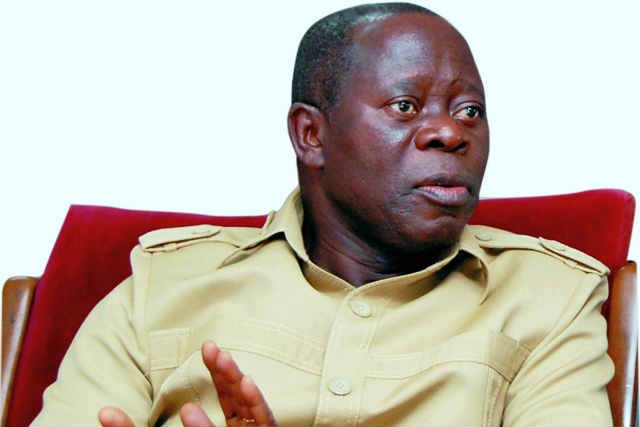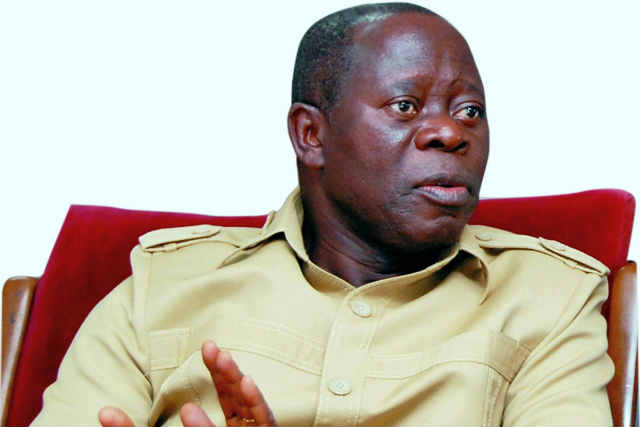 Adams Oshiomole believes former president, Olusegun Obasanjo, is at risk of incuring God's punishment for supporting the presidential ambition of Atiku Abubakar.
The former Edo State governor made the remark following the former president's support for Atiku to win the 2019 presidential election after vowing in the past to never support his ambition due to his lack of integrity.
Oshiomhole said God will never forgive Obasanjo if he supports Atiku's ambition to become president, adding that God will go to work in February 2019 and "punish him thoroughly".
He added that Nigerians will vote for President Muhammadu Buhari in 2019 despite the conspiracy against him.
The APC chairman made the comment when he received delegates of APC women leaders from Edo state in his office in Abuja.
He said, "The two candidates are from the north and they are both Muslims. People are now going to look at character. Nobody has ever said Buhari is a thief. But who said the other person is a thief? It was his boss.
"When you are working with me and I said you are a thief, God will punish me if I support you. And when you are confused because your supply line has been chopped off, you now turned around to support the same person.
"That God that you called with your name to punish you if you support the person is about to go to work. And he will go to work in February and he will punish him thoroughly and the person he is supporting, in favour of Nigeria."
The APC chairman has been at loggerheads with some party members following the party's primary elections held in October.