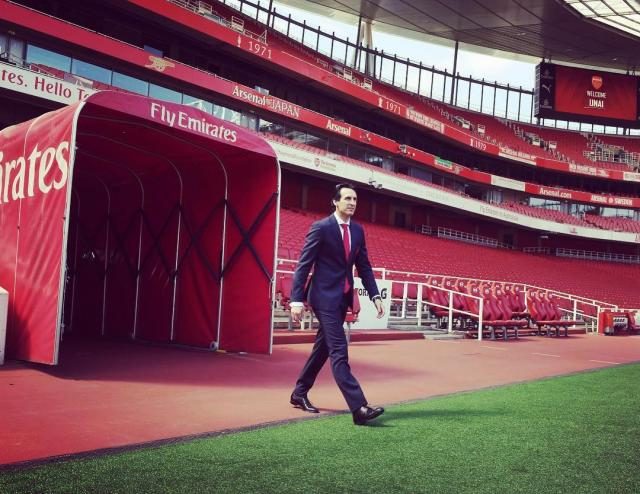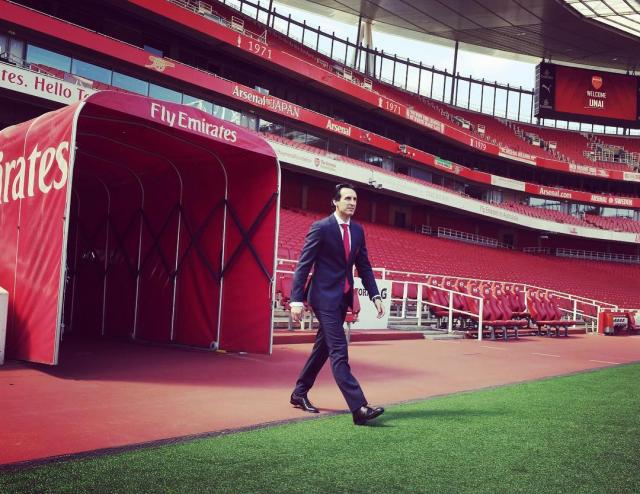 If the way to measure a team's progress is their resilience when things go against them, their ability to perform in situations that carry additional weight and their ability to shape-shift into something more effective, then Unai Emery's Arsenal are definitely on an upward arc.
The back three — and bear in mind, it includes the much-maligned Rob Holding and Shkodran Mustafi — dealt with Spurs' attacking firepower for much of the match, Lucas Torreira and Granit Xhaka were dominant while the various forward permutations did what they were supposed to do.
You can chalk some of it up to Mauricio Pochettino's choices and a bad day at the office. Leaving Toby Alderweireld on the bench seemed to mess up both his direct replacement, Juan Foyth, and his defensive partner, Jan Vertonghen. Eric Dier, who clearly isn't 100 percent physically, struggled after half-time with Arsenal's new setup, and Tottenham's tactical reaction came late. But make no mistake about it, a ton of credit has to go to Arsenal and Emery in this match.
Two off-the-pitch issues also surfaced at the North London derby. One was the banana skin some idiot threw in the direction of Aubameyang. It's an ugly legacy of football-related racism from the 1980s and obviously has no place today. Tottenham have said they will ban the supporter; naming and shaming him wouldn't be a bad idea either. (On Monday, news emerged that the supporter had been arrested.)
The other concerns Emery. I appreciate he's new to the Premier League, but somebody needs to have a word with him about how the media work. Last week, he justified the decision to leave out Mesut Ozil by talking about the "physicality" and "intensity" of the opposition — when they were playing Bournemouth. This week, he said Ozil had back spasms but then added that he didn't know when they were diagnosed or whether he had even bothered to show up at the Emirates at the derby.
Maybe he's just being honest to a fault, but what he's also doing is giving the impression that something is wrong in his relationship with Arsenal's highest-paid player. And he's leaving plenty of room for speculation.
Here's a tip. Next time, simply say: "Yeah, unfortunately Mesut hurt his back on Friday and it's a real shame because he's such a gifted player." And leave it at that. Unless, of course, you're trying to start something.