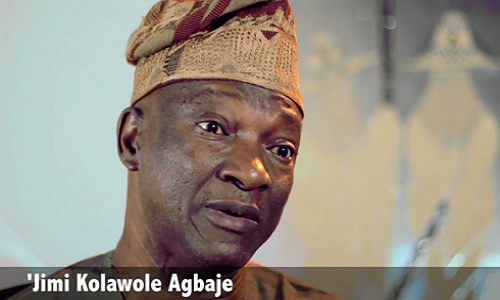 The Lagos State Signage and Advertisement Agency (LASAA) has explained why it removed the billboards and posters of the Peoples Democratic Party (PDP) guber candidate, Jimi Agbaje.
Agbaje, on Saturday, December 1, 2018, complained that his campaign posters were being removed and vandalized.
According to reports, the General Manager of LASAA, Mr. Mobolaji Sanusi said the action was taken because the PDP guber candidate did not seek permission from the agency.
Sanusi said this on Wednesday, December 5, 2018, during a Security/Stakeholders meeting with the Independent National Electoral Commission (INEC) and Political Parties put together by the Lagos Police Command.
The LASAA boss also revealed that the governorship candidate of the All Progressives Congress (APC), Babajide Sanwo-Olu sought his agency's permission.
Reports have it that some of the political parties present accused the ad agency of bias.
Speaking further, he said that the regulations guiding the pasting of posters in the state must strictly be adhered to.
In his remark, the Lagos State Commissioner of Police, Edgar Imohimi advised everyone to always get permission before pasting posters in the state.
"Lagos State is politically matured. The removal of the billboards and poster could not have been an intentional act and that is why I have invited the LASAA MD to be here today in order to clear the air on the issue," he added.
According to the Independent National Electoral Commission (INEC), the state governorship elections will be held on March 2, 2019.