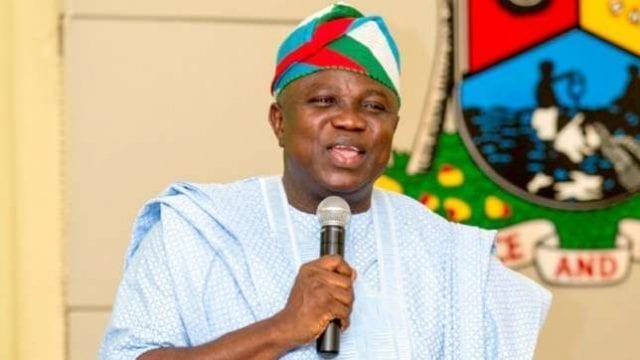 Mr Akinwunmi Ambode has urged voters in the State to support all the candidates of the APC to ensure continuity of good governance.
The Governor, who was present at the rally with his wife, Bolanle, said the forthcoming elections would not be about religion or ethnicity, but basically about the thrist to return a government that had showed genuine care for the people, adding that it was clear that the President had walked the talk.
"At the national level, we have only one choice, the choice of continuity is what we want and we need continuity and consolidation. We need to vote for President Muhammadu Buhari and Professor Yemi Osinbajo.
"This election at the national level is not about religion neither is it about tribe. It is about those who have the poor at heart. You know at the national level, we are already doing TraderMoni, we are doing N-Power and we are already doing Employment Trust Fund, among other things. "We know that we would be glad to have Muhammadu Buhari as the next President in this country; the entire abandoned infrastructure that we have had in this State, it is only Muhammadu Buhari that has been propagating the renewal and so we are very conscious that we need to continue voting for the APC," Governor Ambode said.
According to him, "The first question to ask is why we have been experiencing progressive growth in the last 20 years in Lagos and the answer is very simple – that is because I have had predecessors that have actually delivered on their promises starting from Asiwaju Bola Ahmed Tinubu to Babatunde Raji Fashola and to me.
"It has been 20 years of progressive growth and it has been under one single party, APC. We have had an uninterrupted continuity of governance in the last 20 years and that is why you can corroborate that with other things that are happening with the development and growth of Lagos State.
"Now, what I seek from all of you is the continuous growth and continuity in this State and for us to continue in that governance spirit, that is why we have no other choice than the choice of our party. In this context of this country, our party – APC is the party to trust and also the party that we can rely on."