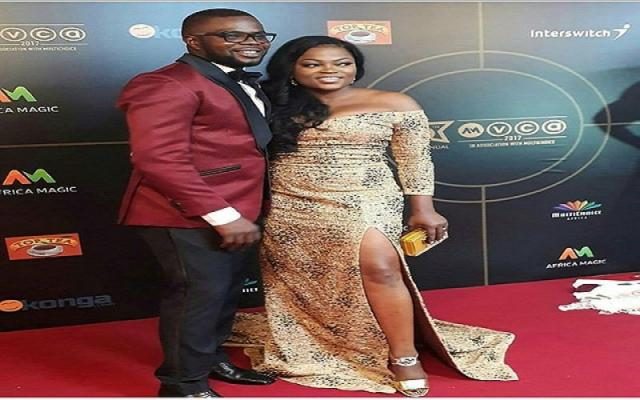 "Jenifa." crooner Funke Akindele and her husband and Music producer, JJC Skillz were see strolling around with their twins yesterday.
Sharing a photo of them, JJC wrote "Isaiah 61:7
"Instead of your shame you will have a double portion, And instead of humiliation they will shout for joy over their portion Therefore they will possess a double portion in their land, Everlasting joy will be theirs.
#thankgoditsfriday #doublejoy ❤️ love you my queen 👑 @funkejenifaakindele ✊🏾Thanks for all the love and prayers 😘 May God answer your prayers 🙏 #pray&work2019 that's the new hashtag"
JJC Skillz shared a story days ago suggesting that the meeting Funke Akindele and marying her is a divine inspiration.
In an Instagram post days ago, the video director revealed that aiming to get married to the actress came in the year 2012, when he had a dream that she was to be his wife.
He said at the time, "I have to testify God is great I had a dream one night around Christmas 2012 that I will be married to @funkejenifaakindele and believing in the mighty God I trust I approached and she didn't believe me."