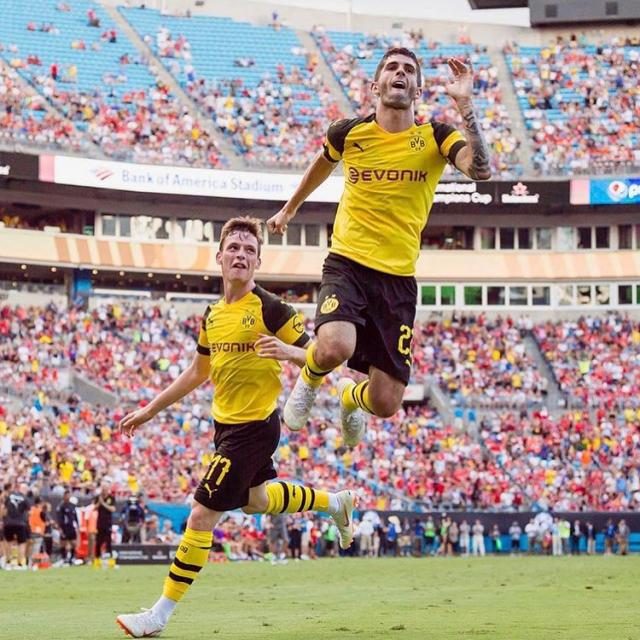 Christian Pulisic has admitted the fee Chelsea paid to sign him from Borussia Dortmund has him excited about moving to Stamford Bridge, and says it shows how much the Premier League giants want him at the club.
Last week, the 20-year-old midfielder completed a €64 million (£57.6m, $73.1m) deal to join the Blues in what was a record transaction for an American player.
"For them to do this and to want me this much I think yeah they must like me, at least a little bit," Pulisic said.
Per the terms of the agreement, Pulisic won't join Chelsea until the summer though he insisted his mind is still set on playing with Dortmund, and not his new team.
"I've been here and playing with Dortmund the whole time and I've been focused here, but I'll be really excited once the time comes," said Pulisic.
"I'm really happy with my decision at the moment. I don't have any regrets. I'm really excited, but yeah. The best thing is I get to finish out a strong season here. After that, I can move on to this next step."
Once he moves to Stamford Bridge, Pulisic, who can play as an attacking midfielder or a wide forward, is unsure of what role he'll occupy in Sarri's team.
"I think they definitely see me in one of the wider areas, but I think they also know that I can play kind anywhere across the attack. So I'm ready for wherever I need to be filled in really."