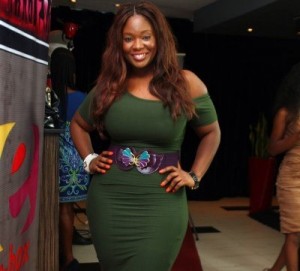 Beat FM OAP, Toolz who deliverd her baby some weeks ago, has urged Nigerians to not kiss her baby.
Toolz said on Instagram alongside the photo of a baby that her baby contracted herpes after being kissed by a visitor.
Her words, "Pls don't kiss my baby….pls."
Recall that her husband revealed that she left her career, business and other things just to have enough time for their coming baby.
Earlier in the year 2018, the radio presenter shared her experiences about going through labour pains that brought a sad end.
It is quite agonizing for her having to receive the death certificate of a stillborn.
Her words, "From the point we found out something was wrong till when the process was over was quite harrowing, but the parts that really broke me were going through the pain of labour knowing my baby was already gone.
"I also had a mini-breakdown when I had to get a death certificate so we could have a burial. I don't think I've ever cried so much in my life."