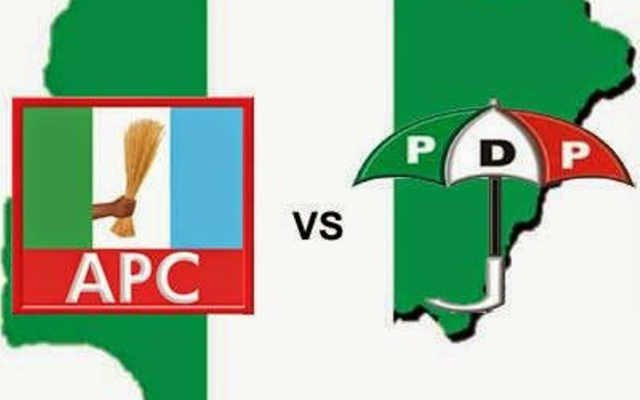 The All Progressives Congress (APC) in Abia has warned members of the ruling party in the state, the People's Democratic Party (PDP) to refrain from damaging its posters and billboards.
APC Publicity Secretary, Mr Benedict Godson, dished out the warning on Monday while reacting to alleged destruction of campaign billboards and posters of some the party's candidates across the state.
He said his party was strong enough to confront the PDP for retaliation, but maintained that turning Abia into a battle field was not the approach that the APC believed in.
He urged the police and other security agencies to capture and deal decisively with touts sponsored to carry out the devlish acts like this.
He said only the arrest of those involved would appease those whose campaign materials were destroyed.
"The PDP is really trying to throw Abia into serious violence. We are cautioning them to stop these provocative acts to avoid throwing our peaceful state into avoidable violence as elections draw closer.
"Destroying posters and billboards belonging to opposition parties is not part of democracy. It's a sign of frustration and frustrated people don't play free and fair games.
"They started these their evil acts sometimes last year and have continued with it in this new year by destroying billboards of Lady Blessing Uwoma Nwokonneya our House of Representatives candidate for Isiala Ngwa North and South Constituency.
"The PDP is frustrated because the people have rejected them. Their failure to work for Abians is beginning to hunt them down.
"Their bank of lies is empty as they have run short of lies to tell our people. They now see anyone from APC as their problem which is very ridiculous", he said.