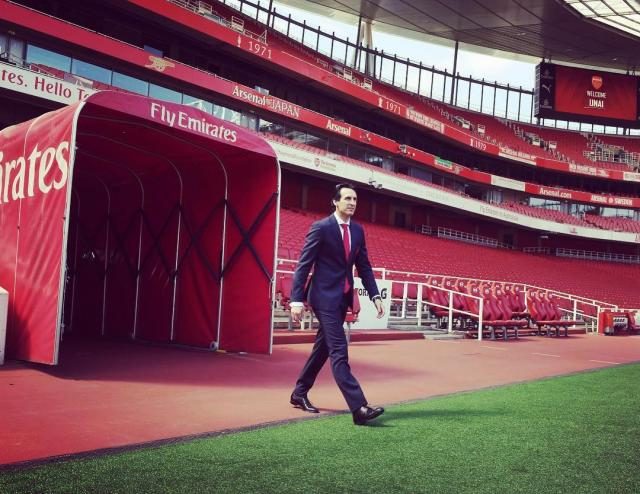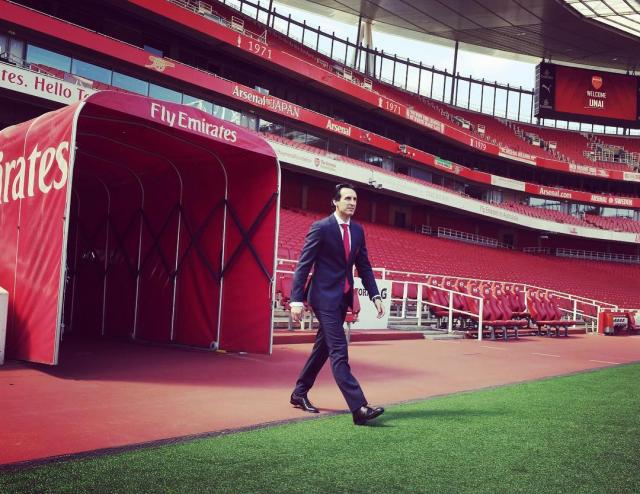 Unai Emery has said the club are unable to spend money in the transfer window this month and can only rely on making loan moves.
Arsenal have been linked to Barcelona midfielder Denis Suarez, who Emery managed while at Sevilla, but the Arsenal boss has distanced himself from a move. Suarez, 24, is reportedly available for a fee of £18 million this month and is free to leave Camp Nou.
Emery spent £70m on transfers last summer, signing Lucas Torreira and Bernd Leno on permanent deals, but said he will not be able to spend in the transfer window this month.
"We can't sign with payment for one player," Emery said at a news conference on Thursday. "We can only loan players.
"The club is working. The club is telling me each moment that different situations can happen for recruitment. But at the moment I don't have news on that.
"I don't know his [Suarez's] situation. But we can only sign on a loan and I know the club is working for the possibility of players who can help us with this condition."
Emery also offered an update on Aaron Ramsey following suggestions the midfielder is set to join Juventus in the summer after reportedly singing a £140,000 a week, five-year contract with the Italian champions.
Ramsey is out of contact at the end of season, having spent 11 years at the club following his move from Cardiff as an 18-year-old, but Emery said the player remains focused on seeing out his deal at the Emirates.
The Welshman played in Arsenal's 3-0 FA Cup win at League One side Blackpool and had his name sung by the away fans. Emery said he expects to see the same level of commitment from the 28-year-old when his side travel to West Ham in the Premier League on Saturday.
"I say to him every day that we need his performance for us," Emery said. "In the last match [against Blackpool in the FA Cup] I was very happy with him.
"I asked at Blackpool if he was OK to help us play and he said: 'Yeah, coach, I want to play' and he played with a very big behaviour and commitment to us.
"His future belongs to him, his family and agent. Every day he's here with us, he's working very well. I want his behaviour and his focus to be on West Ham on Saturday.
"I respect his decision a lot. I cannot say more about his situation. The most important thing is that Aaron Ramsey is with us. His future I respect a lot because he has a very private decision but he is with us every day, and I repeat that I am very happy with him."