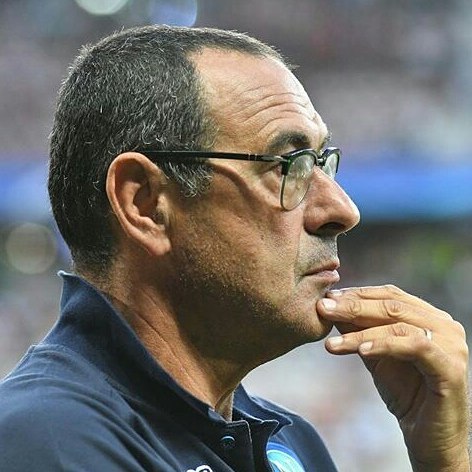 Chelsea manager, Maurizio Sarri has spoken up about Chelsea's top four challenge amidst controversy involving his goalkeeper, his style of player and the commitment of his players.
Sarri, set to battle Totteham Hotspur tonight in the EPL has said he has no issues with his goalkeeper and his main concentration right now is nothing more than the consistency of results.
His words, "The goalkeeper is not a problem, Sarri states. "He made big mistakes but he is really a very nice boy.
"The difficulty is the result, because the atmosphere in the training ground now is really very good. The application of the players is better than before. So the problem now is consistency of results."
"It is difficult to play every three days with the same mental intensity, to arrive every match with the same level of application and determination, but we have to do it tonight because for us it is a very important match. We know very well that Tottenham are doing really very well away from home so for us it is really very important to defend with the same level of application and attention as in the last match. It is not easy because mentally we spent a lot in the match on Sunday."
On the loss vs Man United in the FA Cup, he said, "I was disappointed for my players, because in my opinion we played a very good first half. At the end of the first half the result was 2-0 but the performance was good. Then in the second half we played well in the defensive phase because we conceded nothing but we could have done better in the offensive phase. I was disappointed with the atmosphere for my players, only for my players. But I can understand the fans of course because they are used to winning. Now we are in a difficult moment but I would like to see more support for my players, not for me."