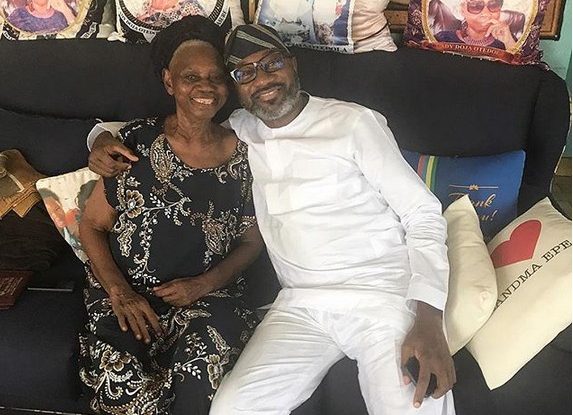 Days back, Femi Otedola used up an entire 24 hours on spending time with his amazing mother and then noted that he still thinks he is a "mummy's boy!"
He put up a photo of himself cuddled up to his mum at her home in Epe saying:
"Spent Monday with my dear mother. She is the most important thing before I start my wek! Still Mummya's boy"
Its great to see how seriously Otedola takes family.