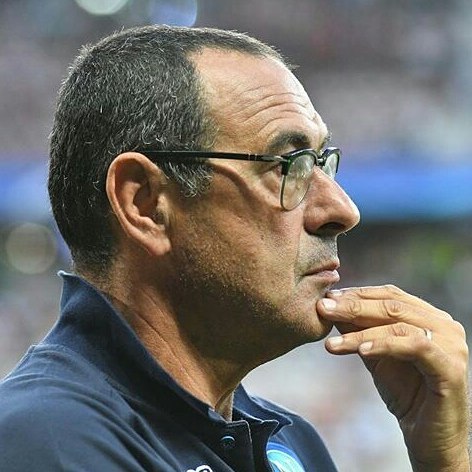 Chelsea manager, Maurizio Sarri has stated that he has no regrets whatsoever about the way he behaved during his public spat with Kepa Arrizabalaga in the Carabao Cup final.
Chelsea GK, Kepa Arrizabalaga refused to get off the pitch in a substitution that would've seen Chelsea's second goalkeeper be between the sticks for the penalty shoot-out, a clear disregard for his manager's instruction.
Sarri then prevented Antonio Rudiger as he tried to have a face-off with Kepa for the massive disrespect.
Asked is he is regretting anything, he said, "No, why?"
"I needed one minute to return in my mind, I think.
"I was really upset in this moment and I needed to return calm and in control of my mind. It was a big misunderstanding. I didn't want to go to the penalties with a goalkeeper with cramp. I think that I took only 40-45 seconds [to regain composure]…when the match started again, I was on the bench.
"I spoke with the players [at the end of extra time]. Very briefly because we had only to kick penalties, so I have to say five names. Not tactics."
Kepa Arrizabalaga was fined one week's wages for the incident.