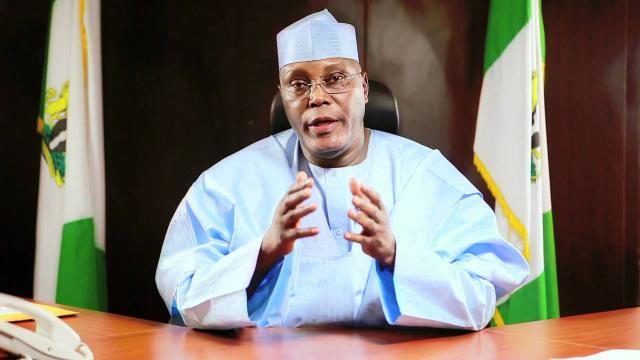 The Peoples Democratic Party has said that going by the multitude that turned up for Atiku's Kano State rally, it is quite clear that Buhari has lost the state.
PDP, via Kola Ologbondiyan, then said all this is still pointing to the fact that the incumbent President is set to lose the forthcoming elections.
His words, "The spontaneous jubilation by Nigerians across the entire Kano State, in receiving Atiku Abubakar, reinforces their rejection of President Buhari for impoverishing the people with his incompetence as well as endorsing corruption in the state.
"The people of Kano State are in alignment with other states of the federation, particularly in the North, in rejecting President Buhari for his manifest aloofness and insensitivity to the welfare of the poor, while his close relations and cabal in his Presidency live in arrogant opulence."
"The complete rejection of President Buhari in the face of the soaring acceptance of Atiku Abubakar across the country, particularly in the North West states of Kano, Sokoto, Jigawa, Kaduna, Kebbi, Zamfara and Katsina, which were hitherto considered as Buhari's stronghold, has clearly displayed that Buhari and the All Progressives Congress have come to the end of the road.
"The PDP therefore charges Nigerians to politically occupy on the day of election and use all legitimate measure to protect their votes in the overall quest to rescue our nation from Buhari's misrule and return it to the path of national cohesion and economic prosperity under the leadership of Atiku."