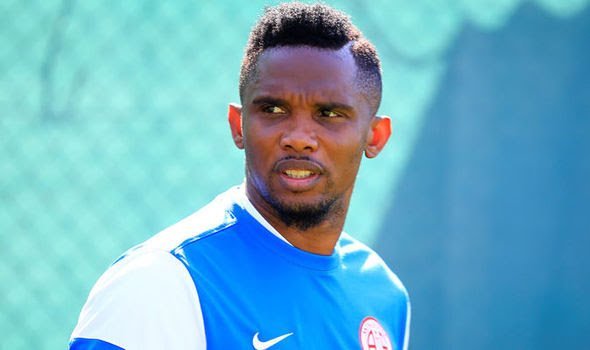 Samuel Eto'o has also joined in the reaction to Chelsea's 6-0 thrashing from Manchester City on Sunday.
He said even though he know that Pep Guardiola's team plays a high pressing game, it was still shocking to see Chelsea concede six goals in one game.
His words, "You can lose matches sometimes, but at this level, you have to be very careful,"
"Conceding six goals! It is true that City are playing at an unbelievably high level at the moment, and we were not expecting anything less from a coach like Pep Guardiola, but those goals came through due to individual errors and a lack of concentration. At some point, we all know how that can cost you," said Eto'o.
Asked if Chelsea can recover from the staggering defeat, Eto'o said: "Sure, Chelsea can recover from the defeat. Football is an eternal recommencement. In football, if you can't get up when you fall then you are not fit for it."