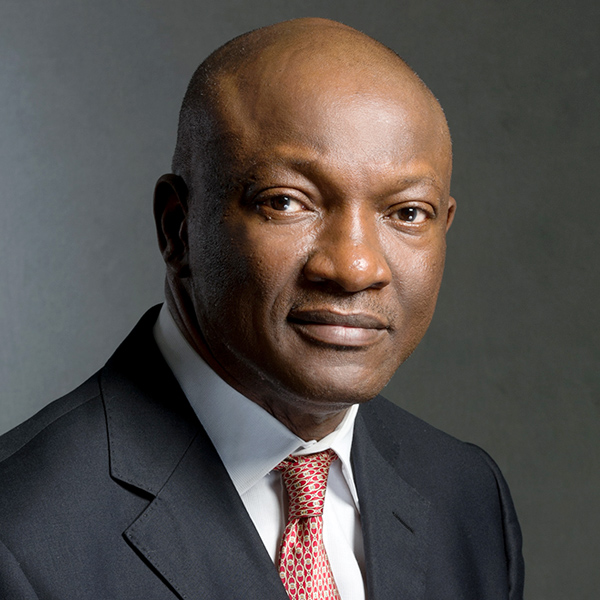 PDP Governorship candidate, Jimi Agbaje has come out to state categorically that he is winning Saturday's election.
In a recent interview with Guardian Nigeria, he talked about his chances ahead of the weekend's polls and how he plans to rule if he wins.
Exerpts from the interview below,
"This is not the first time we are running campaigns in Lagos, and there is the provision in the law that for politics, there is a waiver on adverts for as long as it is within the specified area and we followed that. The ruling party in Lagos has been having a field day on adverts before we started. They have been running their adverts on governor, deputy governor and others without issues and even electronics boards but when we put ours out on the Third Mainland Bridge, they were vandalised in a way that was disgusting. In fact, they were thrown on the bridge. For us it was intolerance, arrogance and lack of belief in democracy and when we protested, the reaction of the ruling party was surprising.
We accused the ruling party of vandalising our campaign materials and it came up to deny that it wasn't the one, but only for four days after, LASAA now came up to accept. We don't want to believe that it was the agency that did the first vandalisation of our materials, because if it was to be the agency I don't think by their training they should throw the materials on the bridge. What they normally do is to mark it or remove and take them away because it is a danger to traffic. I feel in trying to cover up their deeds because of public reaction, LASAA now tried to give legality to the illegality that took place by accepting that it did it because we did not take permission. But it took the agency four days after to come up with that. But after making our position clear, we went back to erect the billboards and other materials. Having done that again we now arrested some people destroying the same materials again in the night and we handed them over the police and they were people in LASAA uniform. It was after this the agency wrote a very unprofessional letter to us. My people wanted to reply but I said no, because there was no need to reply such unprofessional letter from a regulatory agency.
In the last few days, we now have another letter from another advert agency saying that it has the right to Third Mainland Bridge, and that this right was given to them by the Federal Government, because it is a federal highway and they now asked us to remove our boards."
On his plans to ensure traffic in Lagos State, he said, "Regarding traffic challenges in Lagos, we cannot say that those who have been in government in the last 20 years have planned for the future of the state. I will always refer to Lateef Jakande's era where we had to build the Lekki-Epe axis. If he didn't have that foresight, I don't know where we would be today? In the last 20 years, nothing much has been done in terms of roads being constructed and rehabilitation in this state and that is the first problem."
On APC as a party, "This is not about attack or propaganda, but the electorate is now asking questions, what has the ruling party achieved in the last 20 years? For example, you can point one to five achievements of Jakande that he left as a legacy just within four years. But what can we say about those that have been there for 20 years?"
"Is it transportation, education or other infrastructure that is better? It is about issues and not propaganda. What we are saying is that those who have been there for 20 years are not there, not so much for service but for self and this plays out in Lagos in several ways that we all see. The economy and political powers of the state are concentrated in a few vested interests."