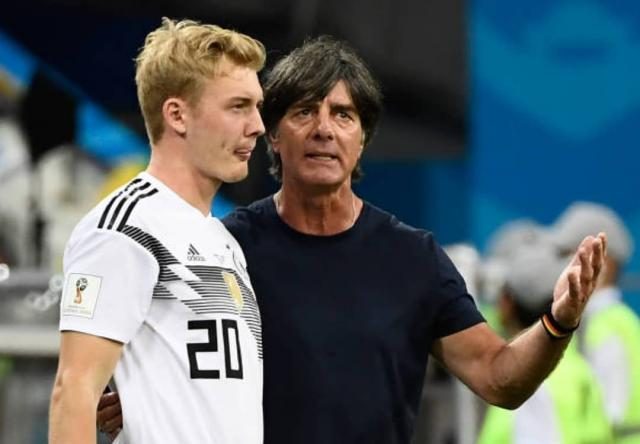 Germany boss, Joachim Low has said Germany's academies are slowly falling behind other European nations in producing modern footballers.
Low revealed this after naming his Germany squad for this month's friendly and European Championship qualifier matches, which included three uncapped players.
His words, "The game has become more intense and even faster,"
"There is less time to make decisions and fewer pockets of space you can go into. The future is to put more focus on the cognitive part of a player's development."
In the upcoming friendly against Serbia and Euro 2020 qualifier against the Netherlands, Low wants an improved tempo from his boys.
On the exclusion of Boateng, Hummels and Muller from the team, he said, "It's a fact I told them they are not in my plans for the qualifiers and the Euros. I have not banned them, but I am not planning with them,"
"We wanted to be honest and we made this decision out of conviction. It was a process. How do we want the team to play in the future? We want to go into the European qualifiers with a different idea of how we want to play."
"It was a decision for the future."