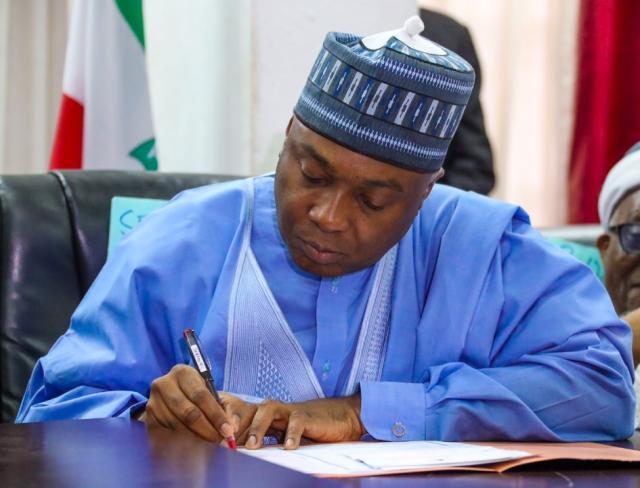 The Buhari Media Organisation has come out to say that the biggest loser in the 2019 general elections is Bukola Saraki, who they also said is on his way to political extinction.
They described the Senate President as a perennial political schemer who has lost relevance and is currently frustrated.
In a recent statement, BMO said, "We consider the unpatriotic outbursts of Saraki as proof of a man who is frustrated after losing his political constituency as a senator, lost his bid to maintain a political empire, as well as his attempts to impose his lackeys on the good people of Kwara State.
"It is on record that Dr. Saraki has, since the inception of the present administration, constituted himself into a cog in the wheel of the country's progress by using his office as Senate President to undermine the efforts of the Buhari administration to reposition the country."