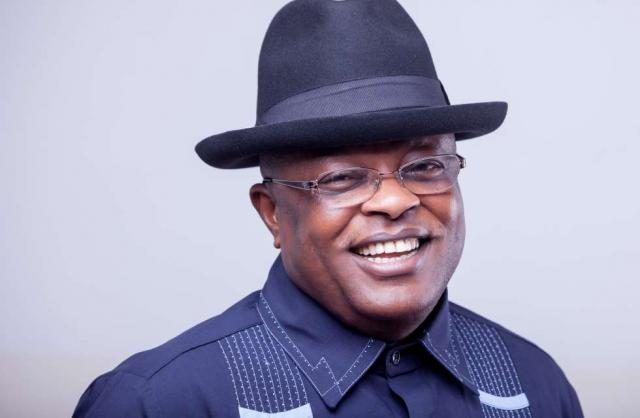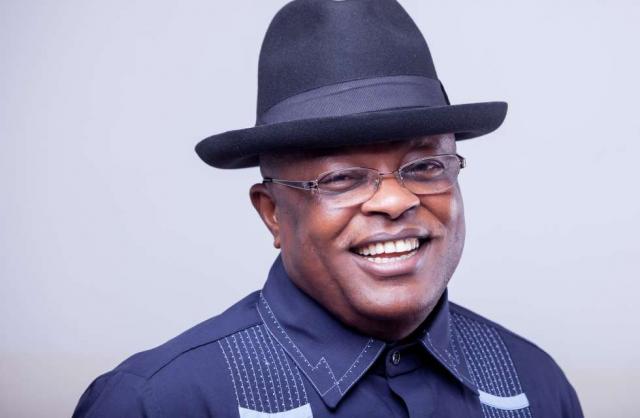 All Progressives Congress, APC, governorship candidate in Ebonyi state, Senator Sonni Ogbuoji has come out to say he expects Governor David Umahi to dump PDP for APC anytime before the May 29 inauguration or after that date.
David Umahi who sealed his re-election for second term in office days back was the state chairman of the PDP in Ebonyi State before he first became governor in 2015.
Senator Sonni Ogbuoji however believes the election that reelected Umahi was a joke. He said the polls saw the people of Ebonyi State reject a joyful future.
His words, "We therefore reject in its entirety, the shambolic exercise, the processes that led to it and the result or outcome.
"I am aware also of those among us that desired the change we targeted to bring, seemingly worked for it but in the actual sense worked in contrary direction and deliberately frustrated the change they claimed to belong to."
"A clearer picture of this is the information we have now that while the governor of Ebonyi State, David Umahi, had acted as a mole in PDP all along, he has started making moves to ditch PDP and cross over to the APC on before May 29.
"We are aware that the votes that enthroned Umahi were procured with the connivance of the system, a reason there are gloomy faces all over the state after the announcement of the claimed victory."