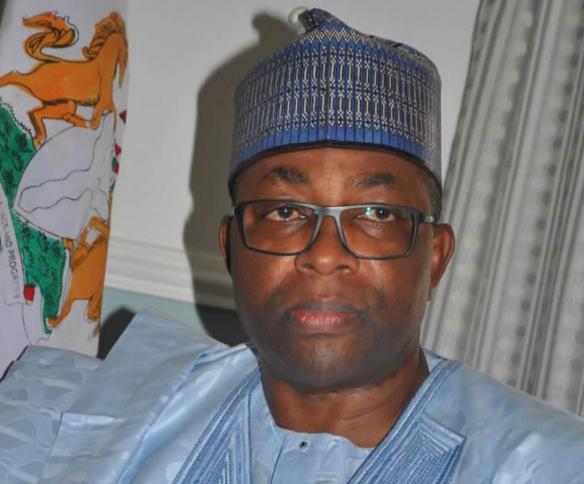 Bauchi State Governor, Mohammed Abubakar, has vowed that he plans to go to court over the decision of INEC to resume the collation of the results of March 9 governorship polls in the state.
The governor described INEC's action as illegal.
INEC had gone back on its decision to suspend the collation of results in Rivers and Bauchi states.
His words, "I came to brief Mr. President about the situation in my state. I briefed him on the issues surrounding the inconclusive elections.
"The Returning Officer for Bauchi State, at the end of the collation, rejected the result of Tafawa Balewa Local Government and those of the 36 other units spread around 15 local government areas of Bauchi State and then ordered a rerun.
"Surprisingly, we woke up one morning and INEC came up with a procedure that is not known to law. Because, where a Returning Officer has declared the result, only an election petition tribunal can reverse it.
"But INEC is attempting to reverse itself in the case of Bauchi. And when one juxtaposes the issues in Bauchi against those of other states whose elections were also deemed inconclusive, one wonders why Bauchi State is being dealt with this way.
"So, for that reason, there is a need for me to come and brief Mr. President because the matter has the potential of touching on the security of the state and it is our paramount duty to secure the state."
"I am a lawyer and I am pursuing the legal angle.
"I briefed him (President Buhari) and he emphasised on that legal angle that it is the best way to go."