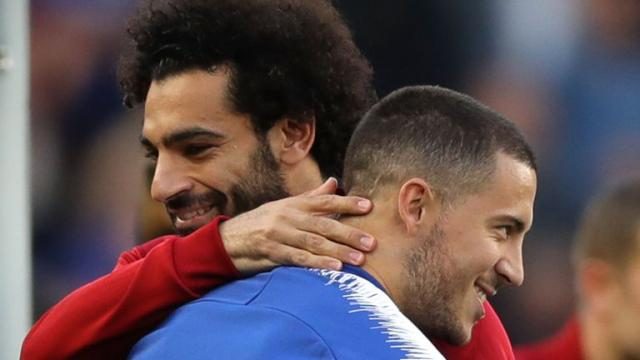 Chelsea forward, Eden Hazard might be one of the best players in the world but he too has players he emulates.
He has netted 16 times this season for the Blues but Hazard has named Liverpool's Mohamed Salah as the player he looks up to the most in the English top flight.
Salah, who was formerly Hazard's team-mate at Stamford Bridge, had an excellent season for the Reds last season and has netted 20 times this term.
His words, "I like Modric – he's more of a midfielder than me but, of course, I like Lionel Messi and Cristiano Ronaldo.
"Mo Salah is one of my good friends and he's doing something incredible.
"I try to look at this player and this player and try to reach that level."