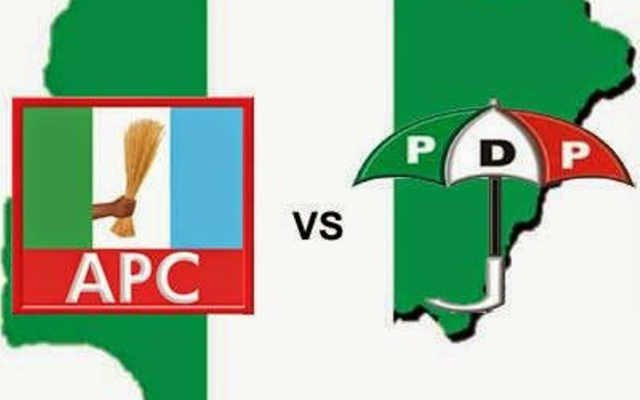 The Presidency has said the Peoples Democratic Party is doing all it can to destroy the foundation of democracy in Nigeria.
This is APC's reaction to allegations from the opposition party that they were planning to instigate violence in Taraba state so that a state of emergency can be declared.
PDP also accused the presidency of trying to rig the rerun election in Sokoto state with the help of the military.
Meanwhile, APC man, Malam Garba Shehu, who is also the senior special assistant to the President on Media and Publicity has said, "I don't think we will comment. Since they suffered the biggest election loss in all presidential elections in the Fourth Republic, the Peoples Democratic Party, PDP has been doing everything they can to damage the foundation of the country's struggling democracy.
"By rejecting them at the polls, Nigerians are saying that they are sick of their pessimistic and negative politics. PDP believe they must be in power as a birthright.
"If they are not in power, in the states or at the center, they will use all means to spread instability. In President Buhari, they have met their match."