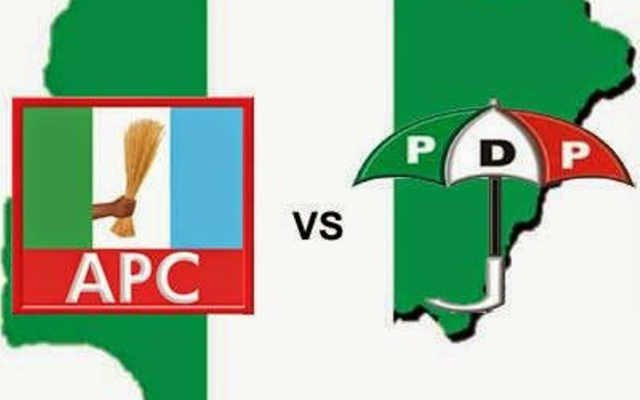 APC vs PDP LogoPDP has said Buhari's jittery reaction to the media interview granted by an INEC official, confirming that the central election results transmission server in the commission was true, was a sign that the president is guilty, since the guilty is always afraid.
PDP touched on the denial by INEC of the existence of such a server for the 2019 polls and the drama by Buhari's team to distract the Presidential election polls petitions tribunal by externalizing its proceedings.
They also spoke about the Presidency's poor attempt to divert the attention of Nigerians by bringing up judicial interpretations and trying to mock Atiku and PDP.
PDP then advised Buhari and APC to reduce their desperation and respect the Court of Appeal by putting their end to the externalization of proceedings, which has been their calculated scheme to avoid justice.
PDP said, "The PDP and our candidate, Atiku Abubakar, are full of respect for the court and will never join President Buhari's team in engaging in actions that tend to undermine independence and sanctity of the judiciary.
"Our party stands firmly with Nigerians in our determination to retrieve our stolen mandate in the court and no amount of shenanigans by the APC and the Buhari team will distract us or detract from the resolve of Nigerians in their expectation of the triumph of their will at the tribunal."