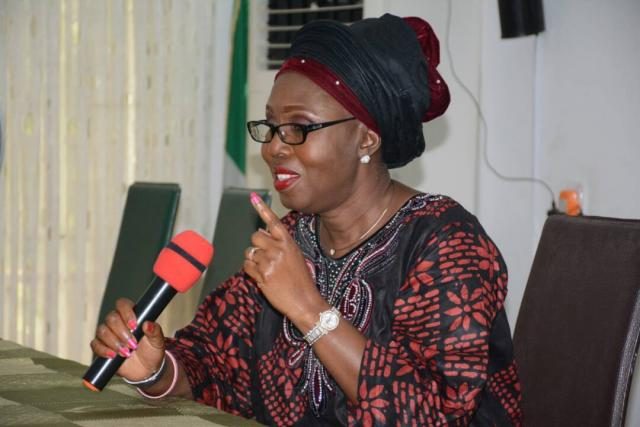 Wife of Ondo State governor, Mrs Betty Anyanwu-Akeredolu has said it is important to give women across the world a higher priority in all things governance and leadership.
The first lady revealed this while she shared her experience from the 63rd session of UN Commission on the status of women (UNCSW63) held in New York.
She spoke against the fact that only some women were currently in elective roles in Nigeria, despite the high number of votes that comes via women in the country. She wants a positive change soon enough.
Her words, "The issue of power balance at home, work and governance was extensively discussed by the UN Secretary General and females delegates at the global meeting",
"On power balance at home, work and governance, my favorite quote – power is not given, power is taken – UN. Sec. General, female Head of States shared their experiences. Eastern Europe has a fair share of presidents and prime ministers. That we need more women at the decision-making tables cannot be over-emphasised.
"Here in Nigeria, we are embarrassingly too few considering our population and the fact that more women come out to vote. So we have the voting power, let's use it and put more women in the legislative Houses and in positions of authority".